Photographs belong to the photographers who allow use for FNPS purposes only. Please contact the photographer for all other uses.
Find This Plant at a Native Nursery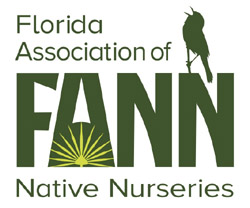 Learn More About Plant Status in FL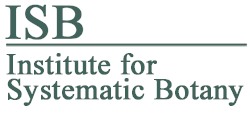 Can save as 500x500px image
Yaupon Holly
Aquifoliaceae
Plant Specifics
Form:
Tree
Size:
8-25 ft tall by 5-8 ft wide, clonal.
Life Span:
Long-lived perennial
Flower Color:
White
Fruit Color:
Red
Phenology:
Evergreen. Blooms in spring. Fruits ripen in fall and persist into winter.
Noted for:
Showy flowers, Showy fruits, Interesting foliage, Hurricane wind resistance
Landscaping
Recommended Uses:
Specimen tree.
Considerations:
Tends to produce suckers, which can be removed if you wish to have a specimen tree. It's dioecious; so make sure you have at least one male plant in the vicinity to produce berries on the females.
Propagation:
Naturally clonal, so can transplant from from stem cuttings. Seeds of most holly species require 2-3 years of dormancy before they will germinate.
Availability:
Big box stores, Friends, Native nurseries, Quality nurseries, Seed
Light:
Full Sun, Part Shade
Moisture Tolerance:

always floodedextremely dry

(Somewhat moist, no flooding ----- to ----- Very long very dry periods)
Moisture Tolerance:
Somewhat moist, no flooding ----- to ----- Very long very dry periods
Salt Water Flooding Tolerance:
Tolerant of inundation with brackish water
Salt Spray/ Salty Soil Tolerance:
Moderate. Tolerant of salty wind and may get some salt spray. Exposure to salt spray would be uncommon (major storms).
Soil or other substrate:
Sand
Soil pH:
Adaptable
Ecology
Wildlife:

Fruits are eaten by birds.

Insects:

Bees pollinate flowers.

Native Habitats:
Coastal scrub, coastal dunes, coastal flatwoods, river swamps, scrub, secondary woods, pine-oak-hickory woods.
Distribution and Planting Zones
Natural Range in Florida
USDA Zones
Suitable to grow in:
10A 8A 8B 9A 9B
USDA zones are based on minimum winter temperatures
Comments
Ethnobotany:
Despite its scientific name, yaupon holly makes a good tea that is commercially available. This tea has substantial caffeine content.
General Comments:
Many cultivars have been developed or found in the wild ranging from weeping forms to little round balls ('Shillings').

To get fruits, both a male and a female are required. Although there are issues with provenance, 'Shillings' is a male and can provide an inconspicuous source of pollen for larger females. The issue (with no scientifically vetted answer) is whether pollen from a natural dwarf could have any affect on wild populations of yaupon holly (the author suspects 'no' as being dwarf is unlikely to provide any selective advantage in the wild.