Photographs belong to the photographers who allow use for FNPS purposes only. Please contact the photographer for all other uses.
Find This Plant at a Native Nursery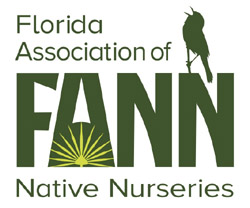 Learn More About Plant Status in FL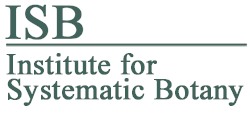 Can save as 500x500px image
Wild-tamarind, False Tamarind
Fabaceae (Leguminosae)
Plant Specifics
Form:
Tree
Size:
40-60 (80) ft tall by 30-50 ft wide
Life Span:
Long-lived perennial
Flower Color:
White
Fruit Color:
Black
Phenology:
Deciduous. Blooms in spring.
Noted for:
Interesting foliage
Landscaping
Recommended Uses:
Shade tree. Attractive for its lacy foliage. Does well as a street tree.
Considerations:
Fallen seed pods are messy, so use in a mulched landscape area.
Propagation:
Seed
Availability:
Native nurseries, Quality nurseries, Seed
Light:
Full Sun
Moisture Tolerance:

always floodedextremely dry

(Somewhat moist, no flooding ----- to ----- Very long very dry periods)
Moisture Tolerance:
Somewhat moist, no flooding ----- to ----- Very long very dry periods
Salt Water Flooding Tolerance:
Tolerant of occasional/brief inundation such as can occur in storm surges.
Salt Spray/ Salty Soil Tolerance:
Low/no tolerance of salty wind or direct salt spray
Soil or other substrate:
Humus (organic, upland), Lime rock, Sand
Soil pH:
Calcareous (high pH)
Ecology
Wildlife:

Attracts birds especially gnatcatchers, vireos, flycatchers, and migrating warbles (many eat the insects that are attracted to the flowers and leaves).

Important habitat for native tree snails (Liguus fasciatus). (IRC)

Insects:

Larval host for Large Orange Sulfur (Phoebis agarithe), Mimosa Yellow (Eurema nise), amethyst hairstreak, and Cassius Blue (Leptotes cassius).

Used by a variety of butterfly species for nectar.

Native Habitats:
This is generally a species of disturbed areas in and around tropical rockland hammock and pine rocklands.
Distribution and Planting Zones
Natural Range in Florida
USDA Zones
Suitable to grow in:
10A 10B 11
USDA zones are based on minimum winter temperatures
Comments
General Comments:

It's a legume, so nitrogen fixation may help it survive in low nutrient soils.

Fast growing.