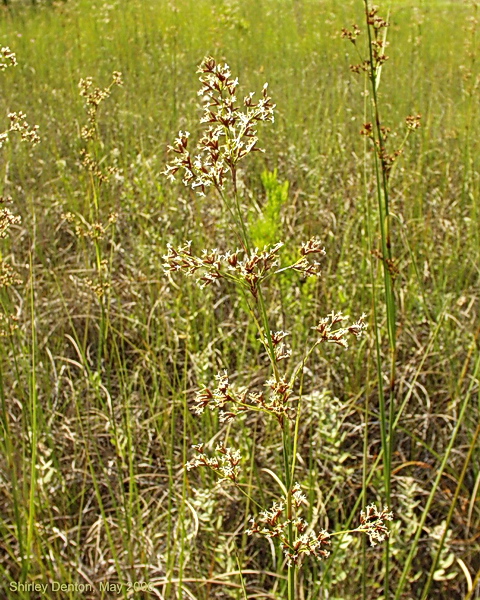 Photo by Shirley Denton. Photograph belongs to the photographer who allows use for FNPS purposes only. Please contact the photographer for all other uses.
Natural Range in Florida
USDA Zones
Suitable to grow in:
10A 10B 11 8A 8B 9A 9B
2002-2022, Copyright Florida Native Plant Society
Sawgrass
Cyperaceae
Plant Specifics
Size:
3-6 (10) ft tall by wide-spreading ft wide
Life Span:
Long-lived perennial
Flower Color:
Green
Fruit Color:
Brown
Phenology:
Evergreen
Habitats:
Swamps, marshes, shores of water bodies, common in coastal marsh, glades, cypress prairie.
Landscaping
Recommended Uses:
Typically used in wetland restoration. Also useful for planting in brackish settings where an emergent aquatic is desired. Spreads rapidly to cover large areas.
Light:
Full Sun, Part Shade
Moisture Tolerance:

always floodedextremely dry

Moisture Tolerance:
Stays Wet ----- to ----- Somewhat moist, no flooding
Salt Water Flooding Tolerance:
Tolerant of inundation with brackish water
Salt Spray Tolerance:
High. Can tolerate significant and ongoing amounts of salty wind and salt spray without injury.
Soil/Substrate:
Clay, Loam, Organic material (muck), Lime rock, Sand
Wildlife
Larval host of the Palatka skipper (Euphyes pilatka).