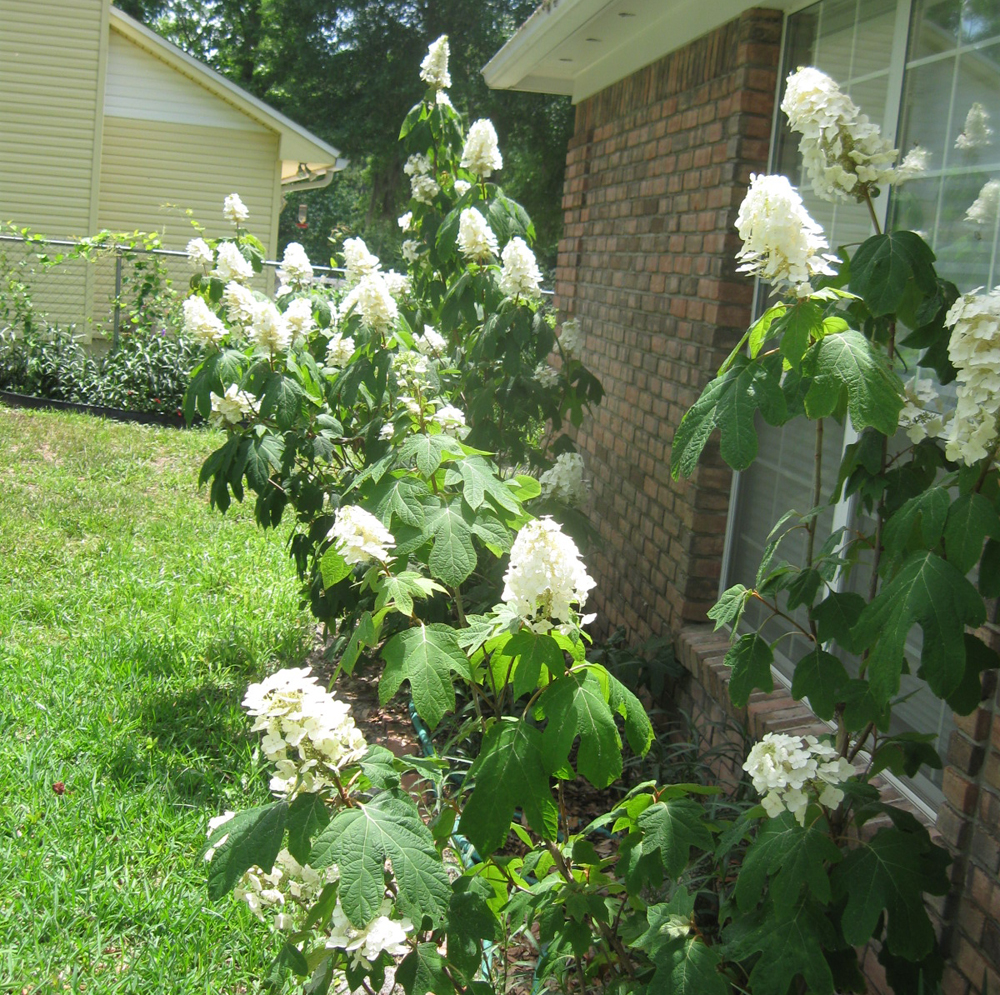 Photo by Ginny Stibolt. Photograph belongs to the photographer who allows use for FNPS purposes only. Please contact the photographer for all other uses.
Natural Range in Florida
USDA Zones
Suitable to grow in:
8A 8B 9A 9B
2002-2022, Copyright Florida Native Plant Society
Oak-leaf Hydrangea
Hydrangeaceae
Plant Specifics
Size:
2.5 to 12 ft tall by 2.0 to 5.0 ft wide
Life Span:
Long-lived perennial
Flower Color:
White
Fruit Color:
Brown
Phenology:
Deciduous, blooms in late spring-summer.
Habitats:
Dry-moist sites. Upland hardwood forests and understory.
Landscaping
Recommended Uses:
Specimen shrub in understory settings. Also suited to mass plantings. May be short-lived and need more TLC when planted south of its native range.
Light:
Part Shade, Shade
Moisture Tolerance:

always floodedextremely dry

Moisture Tolerance:
Usually moist, occasional inundation ----- to ----- Not wet but not extremely dry
Salt Water Flooding Tolerance:
Not salt tolerant of inundation by salty or brackish water.
Salt Spray Tolerance:
Low/no tolerance of salty wind or direct salt spray
Soil/Substrate:
Clay, Loam, Sand
Wildlife
Attracts native bees including bumblebees, syrphid flies, and honeybees.
Pollinators attracted to the small fertile flowers (the large flowers are sterile) (Coleen Miko).