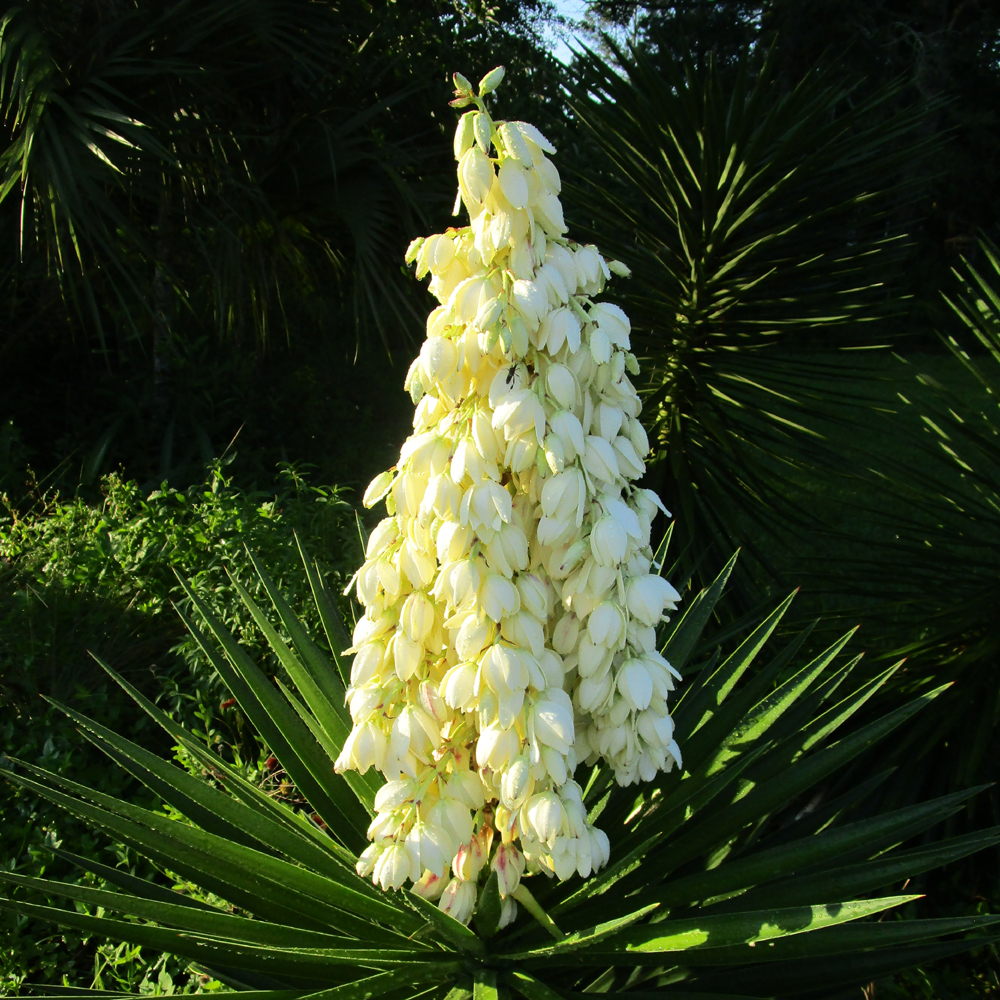 Photo by Ginny Stibolt. Photograph belongs to the photographer who allows use for FNPS purposes only. Please contact the photographer for all other uses.
Natural Range in Florida
USDA Zones
Suitable to grow in:
10A 10B 11 8A 8B 9A 9B
2002-2022, Copyright Florida Native Plant Society
Spanish Bayonet, Aloe Yucca
Agavaceae
Plant Specifics
Size:
5-10 ft tall by 3-6 ft wide
Life Span:
Long-lived perennial
Flower Color:
White
Fruit Color:
Green
Phenology:
Evergreen, primarily blooms in spring. Life span 50+ yrs. (Nelson 2003).
Habitats:
Wet flatwoods, sand dunes, disturbed sites.
Landscaping
Recommended Uses:
Specimen plant. Hedge--makes a good barrier.
Light:
Full Sun, Part Shade
Moisture Tolerance:

always floodedextremely dry

Moisture Tolerance:
Somewhat moist, no flooding ----- to ----- Very long very dry periods
Salt Water Flooding Tolerance:
Tolerant of inundation with brackish water
Salt Spray Tolerance:
Moderate. Tolerant of salty wind and may get some salt spray. Exposure to salt spray would be uncommon (major storms).
Soil/Substrate:
Sand
Wildlife
Provides wildlife cover
Provides food and cover for wildlife.Larval host plant for cofaqui giant skipper (Megathymus cofaqui) and yucca giant skipper (Megathymus yuccae) butterflies.
Pollinated by yucca moths.
Nectar plant for great southern white (Ascia monuste) and other butterflies.