https://commons.wikimedia.org/w/index.php?curid=25134683 © Matt Lavin from Bozeman, Montana, USA as posted on Wikipedia
Previous
Next
Photographs belong to the photographers who allow use for FNPS purposes only. Please contact the photographer for all other uses.
Find This Plant at a Native Nursery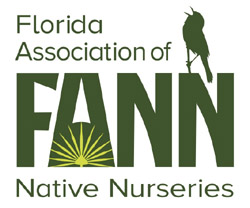 Learn More About Plant Status in FL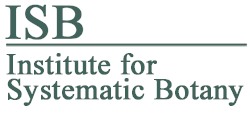 Can save as 500x500px image
Big Bluestem
Poaceae (Graminae)
Plant Specifics
Form:
Grass
Size:
4-7 (10) ft tall by 3-5 ft wide
Life Span:
Long-lived perennial
Flower Color:
Green
Fruit Color:
Brown
Phenology:
Deciduous
Noted for:
Interesting foliage
Landscaping
Recommended Uses:
Sunny garden where a large, clumping grass is an asset. Noted for silvery-blue foliage that turns bronze in fall.
Considerations:
If used in a garden, too much water, shade, or fertilizer can cause it to get top-heavy and fall over.
Propagation:
Division of clumps, seed.
Availability:
Seed
Light:
Full Sun
Moisture Tolerance:

always floodedextremely dry

(Somewhat moist, no flooding ----- to ----- Not wet but not extremely dry)
Moisture Tolerance:
Somewhat moist, no flooding ----- to ----- Not wet but not extremely dry
Salt Water Flooding Tolerance:
Tolerant of inundation with brackish water
Salt Spray/ Salty Soil Tolerance:
Some tolerance to salty wind but not direct salt spray.
Soil or other substrate:
Loam, Sand
Soil pH:
Adaptable
Ecology
Wildlife:

Provides cover and seed for many species of songbirds.

Insects:

Larval host for the Delaware skipper (Anatrytone logan) and the dusted skipper (Atrytonopsis hianna).

Native Habitats:
Flatwoods, prairies.
Distribution and Planting Zones
Natural Range in Florida
USDA Zones
Suitable to grow in:
8A 8B
USDA zones are based on minimum winter temperatures
Comments
| | | |
| --- | --- | --- |
| Ethnobotany: | The grass is favored by livestock and so has become much rarer than when there was only seasonal bison grazing. | |