Curry Hammock State Park © Shirley Denton
© John Bradford
© John Bradford
© Shirley Denton
Previous
Next
Photographs belong to the photographers who allow use for FNPS purposes only. Please contact the photographer for all other uses.
Find This Plant at a Native Nursery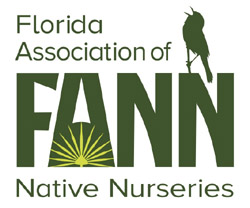 Learn More About Plant Status in FL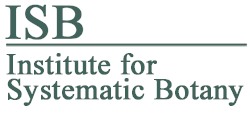 Can save as 500x500px image
Seaside Jackbean, Baybean, Beach-bean
Fabaceae (Leguminosae)
Also known as Canavalia maritima
Plant Specifics
Form:
Flower
Size:
.5-1 ft tall by to 40 ft wide
Life Span:
Long-lived perennial
Flower Color:
Pink,lavender
Fruit Color:
Green,brown
Phenology:
Evergreen. Long prostrate stems. Blooms and fruits all year.
Noted for:
Showy flowers
Landscaping
Recommended Uses:
Groundcover in sandy areas. Used for dune stabilization. Fast growing.
Considerations:
It can be aggressive in the landscape. The seeds and seed pods are poisonous.
Propagation:
Seed.
Availability:
Native nurseries, Seed
Light:
Full Sun
Moisture Tolerance:

always floodedextremely dry

(Somewhat moist, no flooding ----- to ----- Very long very dry periods)
Moisture Tolerance:
Somewhat moist, no flooding ----- to ----- Very long very dry periods
Salt Water Flooding Tolerance:
Tolerant of frequent or regular inundation (usually areas with tidal inundation)
Salt Spray/ Salty Soil Tolerance:
High. Can tolerate significant and ongoing amounts of salty wind and salt spray without injury.
Soil or other substrate:
Sand
Soil pH:
Circum-neutral to calcareous
Ecology
Wildlife:

Attracts bees.

Insects:
Native Habitats:
Coastal dunes.
Distribution and Planting Zones
Natural Range in Florida
USDA Zones
Suitable to grow in:
10A 10B 11 9A 9B
USDA zones are based on minimum winter temperatures
Comments
| | | |
| --- | --- | --- |
| Ethnobotany: | Has a history of human use including use as a psychoactive substance and as food (experimentation not recommended). Said to have been an important food for the British explorer, Captain James Cook and his crew during their voyage around the world from 1768 to 1771. | |
| General Comments: | An important sand dune stabilizer. | |