Cephalanthus occidentalis
© Shirley Denton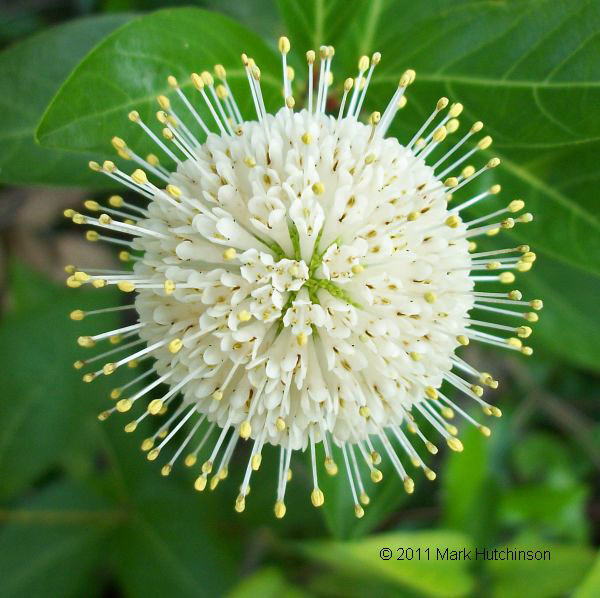 © Mark Hutchinson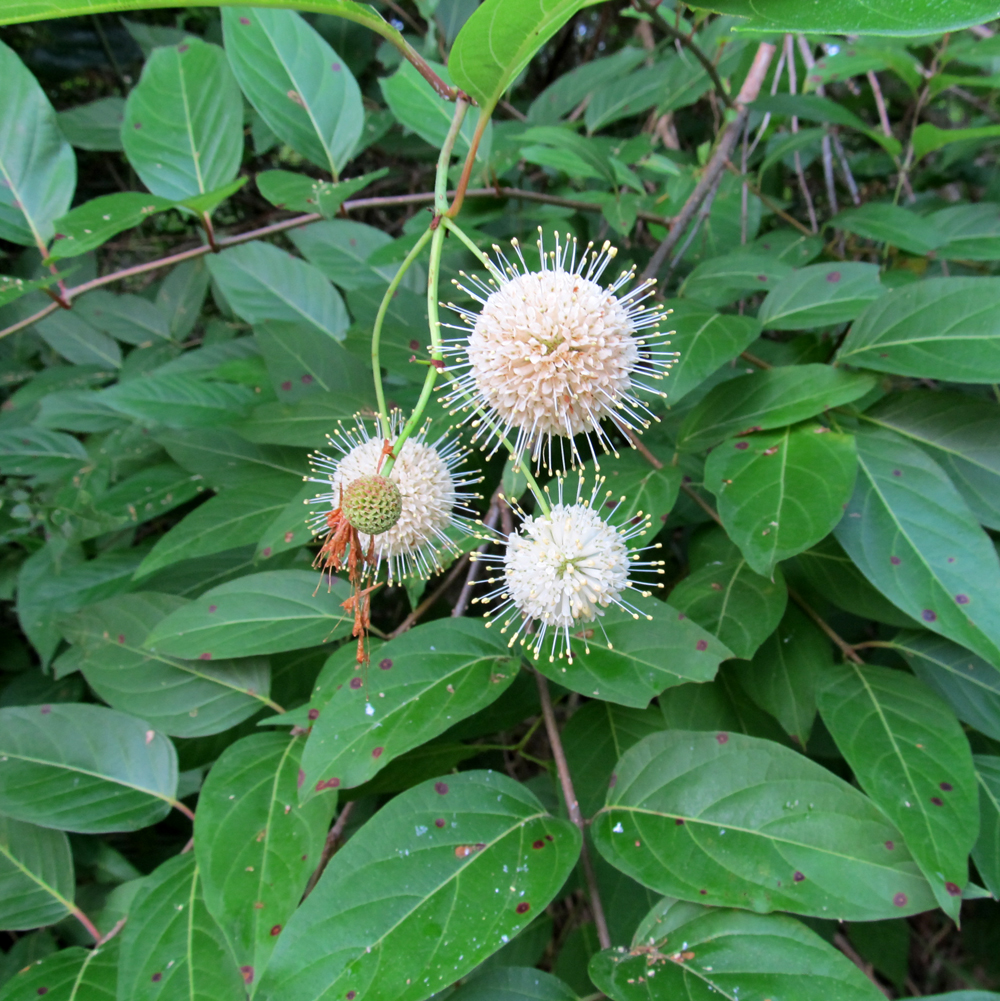 © Ginny Stibolt
© Mark Hutchinson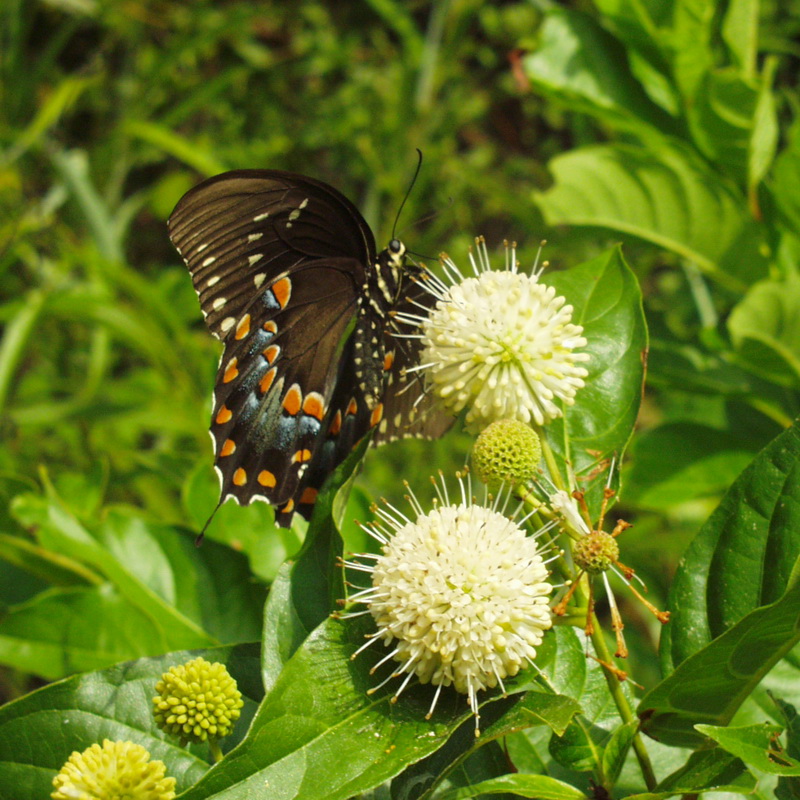 © Shirley Denton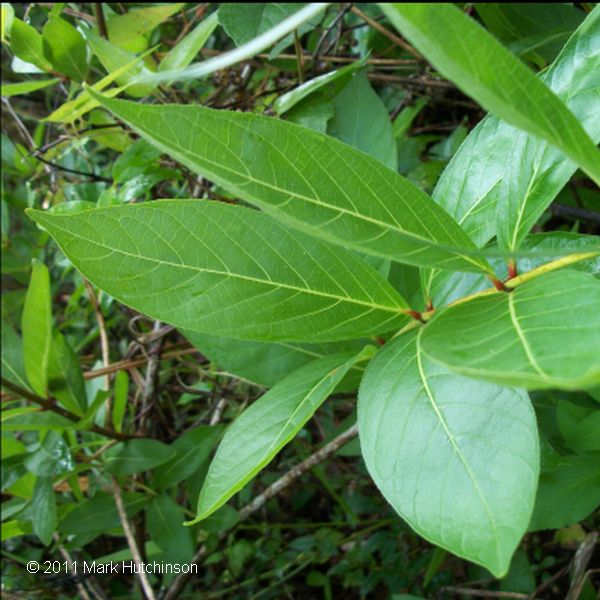 © Mark Hutchinson
Previous
Next
Photographs belong to the photographers who allow use for FNPS purposes only. Please contact the photographer for all other uses.
Find This Plant at a Native Nursery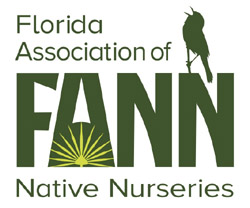 Learn More About Plant Status in FL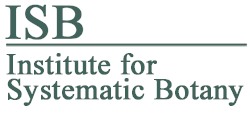 Can save as 500x500px image
Buttonbush
Rubiaceae
Plant Specifics
Form:
Shrub
Size:
5 to 20 ft tall by 4 to 8 ft wide
Life Span:
Long-lived perennial
Flower Color:
White
Fruit Color:
Brown
Phenology:
Deciduous. Blooms in late spring. Fruits ripen in summer. Lifespan likely >50 yrs (Nelson).
Noted for:
Aroma, fragrance, Showy flowers, Showy fruits
Landscaping
Recommended Uses:
Wetlands and wetland edges as a specimen plant with a pleasing multi-stemmed vase-shape.
Considerations:
Foliage is poisonous to livestock and humans.
Propagation:
Seed or hardwood cuttings. Seed does not need pre-treatment.
Availability:
Native nurseries, FNPS plant sales, Seed, Specialty providers
Light:
Full Sun, Part Shade
Moisture Tolerance:

always floodedextremely dry

(Stays Wet ----- to ----- Usually moist, occasional inundation)
Moisture Tolerance:
Stays Wet ----- to ----- Usually moist, occasional inundation
Salt Water Flooding Tolerance:
Not salt tolerant of inundation by salty or brackish water.
Salt Spray/ Salty Soil Tolerance:
Low/no tolerance of salty wind or direct salt spray
Soil or other substrate:
Clay, Loam, Organic material (muck), Sand
Soil pH:
Slightly acidic to calcareous
Ecology
Wildlife:

Deer browse the foliage. Ducks and other birds including jays, cardinals, nuthatches, titmice, warblers, and mockingbirds consume the seed.

Insects:

Host plant to several moths including titan sphinx (Aellopos titan) and hydrangea sphinx (Darapsa versicolor) moths (https://xerces.org/blog/planting-for-pollinators-button-bush).

Flowers are very attractive to a variety of insects including butterflies and bees.

Native Habitats:
Marshes, swamps, river floodplains
Distribution and Planting Zones
Natural Range in Florida
USDA Zones
Suitable to grow in:
10A 10B 11 8A 8B 9A 9B
USDA zones are based on minimum winter temperatures
Comments
Ethnobotany:
Has been used medicinally though there are potential issues. Dried leaves may be poisonous to pets.
General Comments:

Noted for it's round satellite "ball" flowers and round "button" fruits. Fragrant.

Sources disagree on salt tolerance of this plant.