© Shirley Denton
Silver River State Park, cabin area © Shirley Denton
Silver River State Park © Shirley Denton
© Shirley Denton
© Shirley Denton
Previous
Next
Photographs belong to the photographers who allow use for FNPS purposes only. Please contact the photographer for all other uses.
Find This Plant at a Native Nursery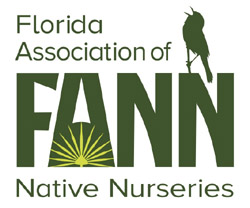 Learn More About Plant Status in FL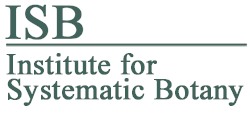 Can save as 500x500px image
Eastern Redbud
Fabaceae (Leguminosae)
Plant Specifics
Form:
Tree
Size:
25-30 ft tall by 25-35 ft wide
Life Span:
Long-lived perennial
Flower Color:
Pink
Fruit Color:
Brown
Phenology:
Deciduous. Blooms late winter-spring. Fruits ripen summer-fall. Lifespan <50 yrs (Nelson) but in south part of range, likely much less (Denton)
Noted for:
Showy flowers, Interesting foliage
Landscaping
Recommended Uses:
Moderate-sized specimen tree.
Considerations:
At the extreme south end of its range, it may not bloom well. The wood is weak and is likely to break off during a high wind event unless grouped with other trees and shrubs.
Propagation:
Seed.
Availability:
Native nurseries, FNPS plant sales, Quality nurseries, Seed
Light:
Full Sun, Part Shade
Moisture Tolerance:

always floodedextremely dry

(Usually moist, occasional inundation ----- to ----- Short very dry periods)
Moisture Tolerance:
Usually moist, occasional inundation ----- to ----- Short very dry periods
Salt Water Flooding Tolerance:
Not salt tolerant of inundation by salty or brackish water.
Salt Spray/ Salty Soil Tolerance:
Low/no tolerance of salty wind or direct salt spray
Soil or other substrate:
Loam, Sand
Soil pH:
Slightly acidic to somewhat calcareous.
Ecology
Wildlife:

Insects:

Larval host for Henry's elfin (Callophrys henrici) and io moth (Automeris io).

Popular with bees including bumblebees.

Native Habitats:
Upland hardwood forests. Bluffs, hammocks, secondary woods.
Distribution and Planting Zones
Natural Range in Florida
USDA Zones
Suitable to grow in:
8A 8B 9A 9B
USDA zones are based on minimum winter temperatures
Comments
| | | |
| --- | --- | --- |
| Ethnobotany: | Flowers and young pods are edible. | |
| General Comments: | Bloom can be long lasting relative to other early spring blooming trees -- as long as a month. Duration is dependent on temperature. Flowers grow directly from the trunk. | |