Photographs belong to the photographers who allow use for FNPS purposes only. Please contact the photographer for all other uses.
Find This Plant at a Native Nursery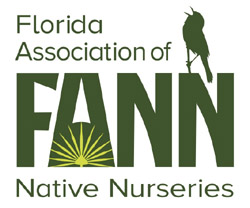 Learn More About Plant Status in FL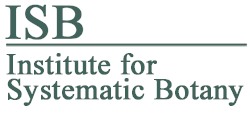 Can save as 500x500px image
Purple Thistle, Yellow Thistle
Asteraceae (Compositae)
Plant Specifics
Form:
Flower
Size:
1-4 ft tall by 1-2 ft wide
Life Span:
Biennial
Flower Color:
Regionally variable: white, pink, purple, yellow
Fruit Color:
White
Phenology:
Overwinters as a basal rosette. Blooms in spring.
Noted for:
Showy flowers, Interesting foliage, Thorns
Landscaping
Recommended Uses:
Natural landscapes including meadows and butterfly gardens.
Considerations:
Purple thistle is a thorny plant - be very careful when handling.
Propagation:
Readily self seeds. Following pollination the flower head can be bagged to collect the seed head which follows.
Availability:
Seed
Light:
Full Sun, Part Shade
Moisture Tolerance:

always floodedextremely dry

(Somewhat moist, no flooding ----- to ----- Somewhat long very dry periods)
Moisture Tolerance:
Somewhat moist, no flooding ----- to ----- Somewhat long very dry periods
Salt Water Flooding Tolerance:
Not salt tolerant of inundation by salty or brackish water.
Salt Spray/ Salty Soil Tolerance:
Some tolerance to salty wind but not direct salt spray.
Soil or other substrate:
Sand
Soil pH:
6.1 - 7.8
Ecology
Wildlife:

The seeds are rich in oil, an important food source for seed-eating birds.

Insects:

Larval host to little metalmark (Calephelis virginiensis) and painted lady (Vanessa cardui) butterflies.
Nectar source for native butterflies and bumblebees. Bees documented in Florida include Evylaeus pectoralis, Halictus ligatus, Lithurgzcs gibbosus, Megachile brevis pseudobrevis, and the non-native Apis mellifera (honeybee) (Deyrup et al. 2002).
Beetles eat the flowers.
Provides nesting material for some native bees (based on information provided by the Xerces Society to the Lady Bird Johnson Wildflower Center)

Native Habitats:
Coastal plain, edges of salt marshes, pinewoods, prairies and disturbed areas.
Distribution and Planting Zones
Natural Range in Florida
USDA Zones
Suitable to grow in:
10A 10B 11 8A 8B 9A 9B
USDA zones are based on minimum winter temperatures
Comments
| | | |
| --- | --- | --- |
| Ethnobotany: | Members of the Seminole tribe used parts of this plant to make blowgun darts. | |