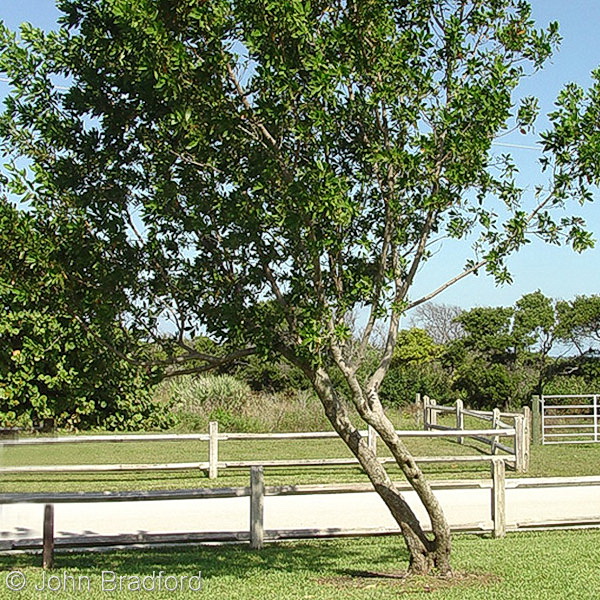 © John Bradford
© John Bradford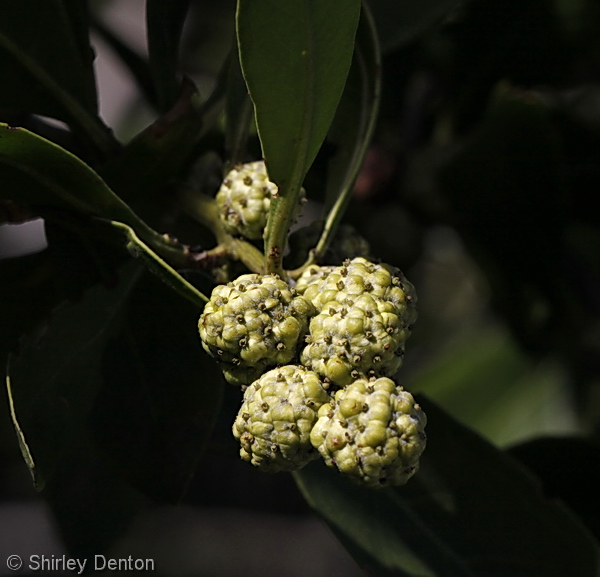 © Shirley Denton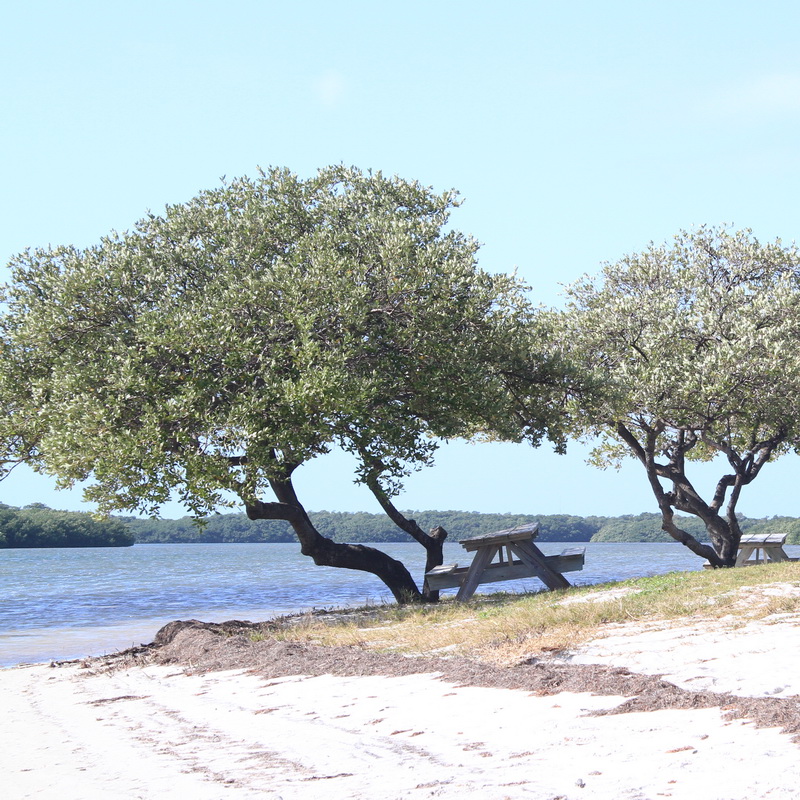 Picnic area at Curry Hammock SP © Shirley Denton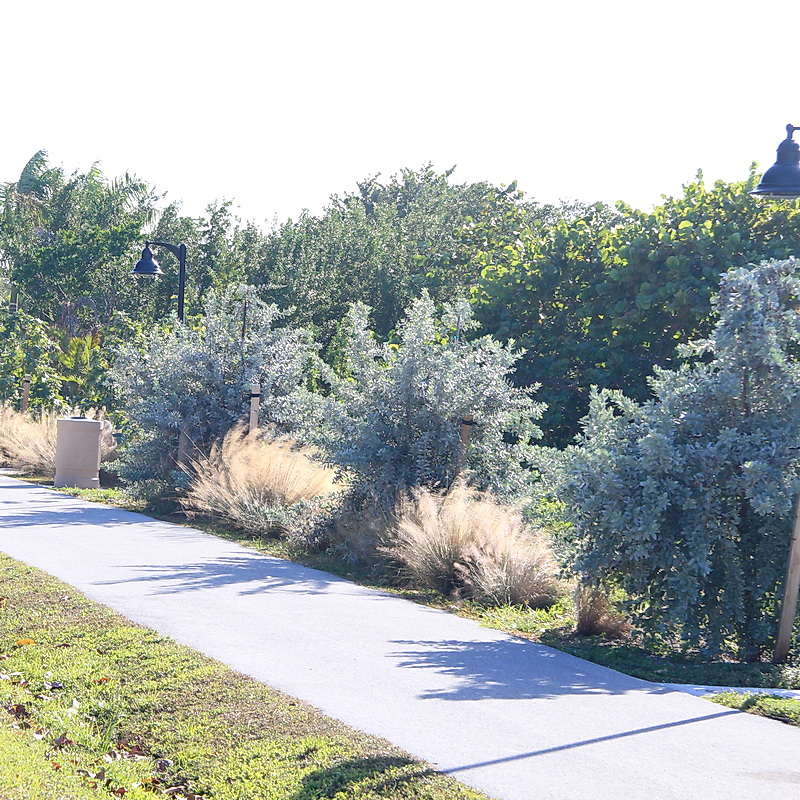 Sidewalk planting, Marathon © Shirley Denton
Previous
Next
Buttonwood
Combretaceae
Plant Specifics
Form:
Tree
Size:
20-40 (50) ft tall by 20-40 ft wide
Life Span:
Long-lived perennial
Flower Color:
Yellow,green,NA
Fruit Color:
Brown
Phenology:
Evergreen
Noted for:
Showy fruits, Interesting foliage, Hurricane wind resistance
Landscaping
Recommended Uses:
Specimen plant, shade tree, hedge. Will tolerate shearing.
Propagation:
Seeds or cuttings.
Availability:
Big box stores, Native nurseries, FNPS plant sales, Quality nurseries
Light:
Full Sun
Moisture Tolerance:

always floodedextremely dry

(Usually moist, occasional inundation ----- to ----- Somewhat long very dry periods)
Moisture Tolerance:
Usually moist, occasional inundation ----- to ----- Somewhat long very dry periods
Salt Water Flooding Tolerance:
Tolerant of frequent or regular inundation (usually areas with tidal inundation)
Salt Spray/ Salty Soil Tolerance:
High. Can tolerate significant and ongoing amounts of salty wind and salt spray without injury.
Soil or other substrate:
Lime rock, Sand
Soil pH:
Calcareous (high pH)
Ecology
Wildlife:

The seeds are primarily dispersed by water.

Insects:

Nectar source and larval host plant for martial scrub hairstreak (Strymon martialis) and tantalus sphinx (Aellopos tantalus) .

Nectar plant for amethyst hairstreak (Chlorostrymon maesites) and other butterflies.

Attracts bees (http://www.tcbeekeepers.org/).




Native Habitats:
Upper edges of mangrove swamps and on lower parts of dunes.
Distribution and Planting Zones
Natural Range in Florida
USDA Zones
Suitable to grow in:
10A 10B 11 9B
USDA zones are based on minimum winter temperatures
Comments
| | | |
| --- | --- | --- |
| Ethnobotany: | Wood has been used to make charcoal. | |
| General Comments: | Two color morphs, green and silver. Since it often occurs along the upland margin of mangrove swamps, it is sometimes referred to as the 4th Florida mangrove. | |