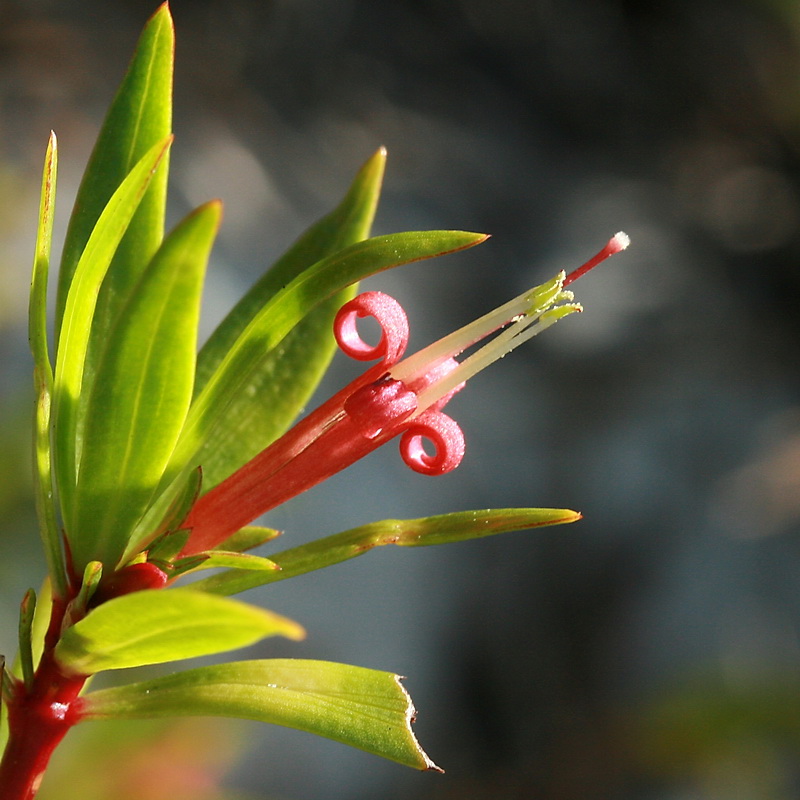 © Shirley Denton
Sombrerro Beach, Monroe County. © Shirley Denton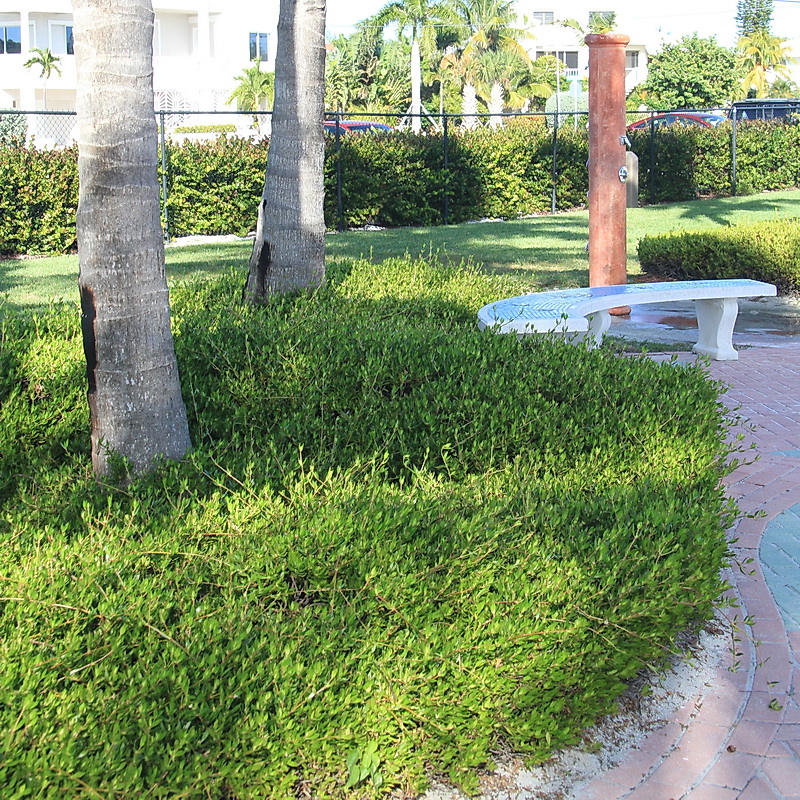 Sombrerro Beach, Monroe County. © Shirley Denton
© Shirley Denton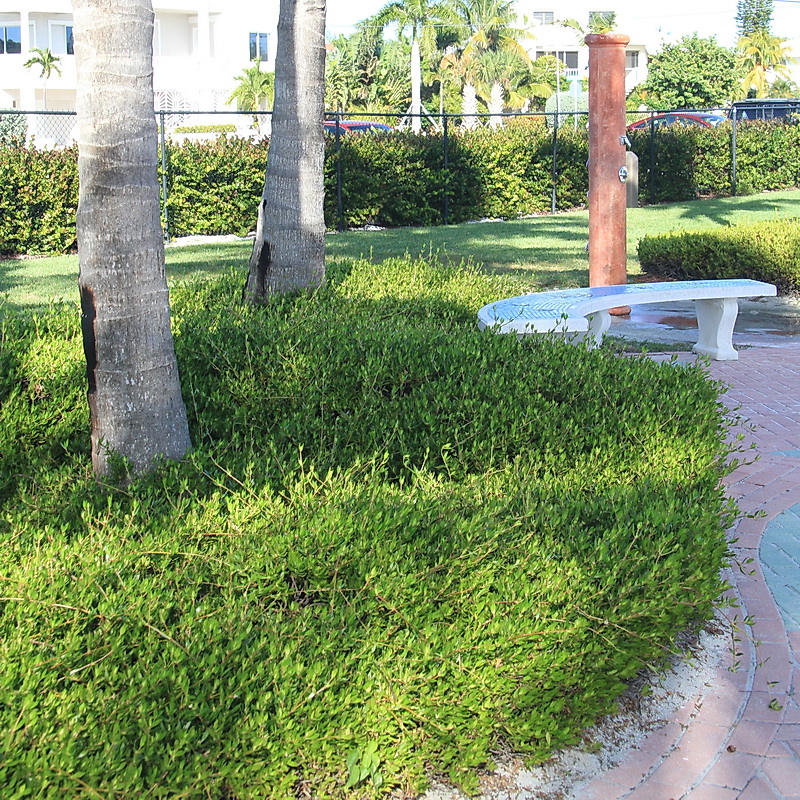 Sombrerro Beach, Monroe County. © Shirley Denton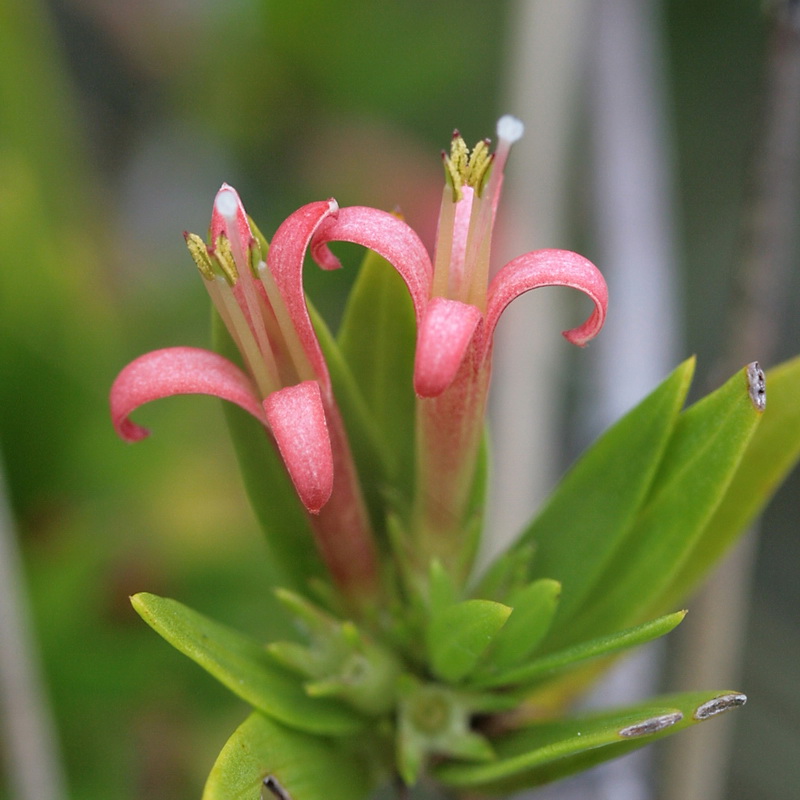 © Shirley Denton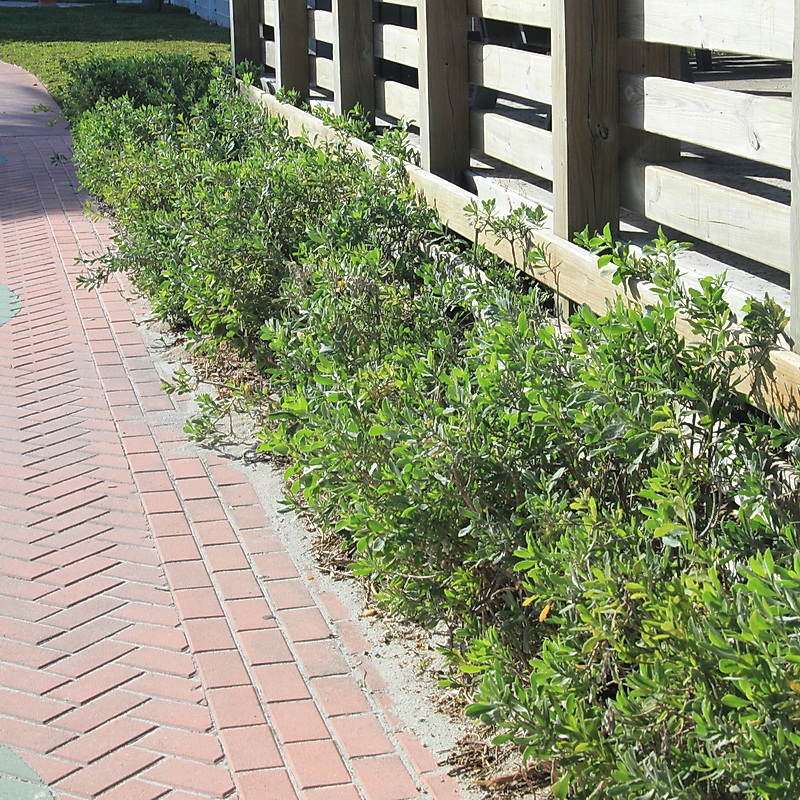 Sombrerro Beach, Monroe County. © Shirley Denton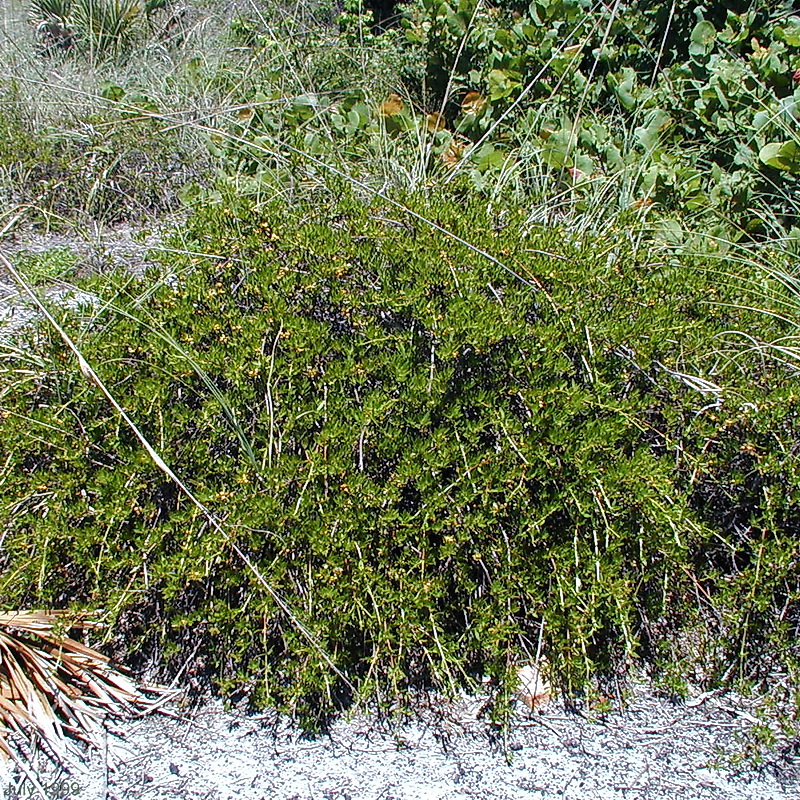 Egmont Key, natural setting. © Shirley Denton
Previous
Next
Photographs belong to the photographers who allow use for FNPS purposes only. Please contact the photographer for all other uses.
Beach-creeper, Golden Creeper
Rubiaceae
Plant Specifics
Form:
Shrub
Size:
2-3 ft tall by 2-3 ft wide
Life Span:
Long-lived perennial
Flower Color:
White,orange,pink,red
Fruit Color:
Yellow
Phenology:
Evergreen. Blooms and fruits all year.
Noted for:
Showy flowers, Showy fruits
Landscaping
Recommended Uses:
Low specimen plant, mass plantings. Can be used as a low hedge, even sheared. Useful for beach dune stabilization.
Considerations:
Clonal.
Propagation:
Cuttings.
Availability:
Native nurseries, FNPS plant sales
Light:
Full Sun, Part Shade
Moisture Tolerance:

always floodedextremely dry

(Somewhat moist, no flooding ----- to ----- Very long very dry periods)
Moisture Tolerance:
Somewhat moist, no flooding ----- to ----- Very long very dry periods
Salt Water Flooding Tolerance:
Tolerant of occasional/brief inundation such as can occur in storm surges.
Salt Spray/ Salty Soil Tolerance:
Moderate. Tolerant of salty wind and may get some salt spray. Exposure to salt spray would be uncommon (major storms).
Soil or other substrate:
Lime rock, Sand
Soil pH:
Acidic to calcareous
Ecology
Wildlife:

Flowers attract hummingbirds. Provides food for birds.

Insects:

Flowers attract butterflies.

Native Habitats:
Dunes, coastal areas with rocky soils (sunny, open areas).
Distribution and Planting Zones
Natural Range in Florida
USDA Zones
Suitable to grow in:
10A 10B 11
USDA zones are based on minimum winter temperatures