Photographs belong to the photographers who allow use for FNPS purposes only. Please contact the photographer for all other uses.
Find This Plant at a Native Nursery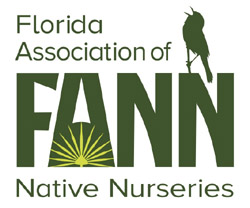 Learn More About Plant Status in FL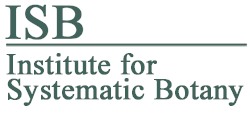 Can save as 500x500px image
Button Snakeroot, Rattlenakemaster
Apiaceae (Umbelliferae)
Plant Specifics
Form:
Flower
Size:
3-5 ft tall by 1 ft wide
Life Span:
Long-lived perennial
Flower Color:
White,green
Fruit Color:
White,brown
Phenology:
Winter dormant
Noted for:
Showy flowers, Showy fruits, Interesting foliage
Landscaping
Recommended Uses:
Can be used as an accent plant or grown in the mid-rear of the garden. Also suitable in wildflower gardens. Its broad tolerance of soil and moisture conditions make it a good plant for difficult places. More robust if grown in fertile soils.
Propagation:
Seed or division of clumps.
Availability:
Native nurseries, FNPS plant sales, Seed
Light:
Full Sun, Part Shade
Moisture Tolerance:

always floodedextremely dry

(Stays Wet ----- to ----- Short very dry periods)
Moisture Tolerance:
Stays Wet ----- to ----- Short very dry periods
Salt Water Flooding Tolerance:
Not salt tolerant of inundation by salty or brackish water.
Salt Spray/ Salty Soil Tolerance:
Low/no tolerance of salty wind or direct salt spray
Soil or other substrate:
Organic material (muck), Sand
Soil pH:
Acidic to neutral
Ecology
Wildlife:

The coarse foliage and prickly balls of flowers are not popular as a source of food with mammalian herbivores, although they may nibble off the ends of the leaves. (Illinois Wildflowers).

Insects:

Attracts many kinds of insects, including long-tongued bees, short-tongued bees, wasps, flies, butterflies, skippers, moths, beetles, and plant bugs. These insects usually seek nectar, although some of the bees may collect pollen for their brood nests (Illinois Wildflowers). The goldenrod soldier beetle (a.k.a. leatherwing beetle(, Chauliognathus pensylvanicus is a goldenrod pollinator (FL Wildflower Foundation).

Native Habitats:
Moist-moist-wet sites. Cutthroat seeps, savannas, wet flatwoods, wet prairie, coastal flatwoods.
Distribution and Planting Zones
Natural Range in Florida
USDA Zones
Suitable to grow in:
10A 10B 8A 8B 9A 9B
USDA zones are based on minimum winter temperatures