Natural webland in Polk County. © Shirley Denton
© Shirley Denton
© John Bradford
© Shirley Denton
© John Bradford
Previous
Next
Photographs belong to the photographers who allow use for FNPS purposes only. Please contact the photographer for all other uses.
Find This Plant at a Native Nursery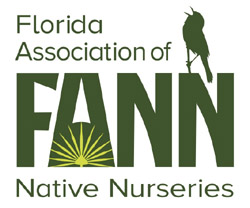 Learn More About Plant Status in FL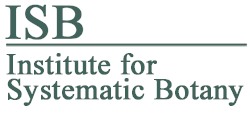 Can save as 500x500px image
Pop Ash, Water Ash
Oleaceae
Plant Specifics
Form:
Tree
Size:
30-60 ft tall by 10 ft wide
Life Span:
Long-lived perennial
Flower Color:
NA
Fruit Color:
Brown
Phenology:
Deciduous, blooms in early spring, fruits ripen summer-fall. Dispersal is by wind and water. Lives about 50 yrs (Nelson 2003).
Noted for:
Interesting foliage
Landscaping
Recommended Uses:
Use in wet settings to improve the aesthetics of drainage ponds and swales. This is a good plant to retain in natural wetlands as it is frequently used for roosting by wading birds. Often multi-trunked.
Considerations:
The wood is soft.
Propagation:
Seed.
Availability:
Native nurseries
Light:
Full Sun, Part Shade
Moisture Tolerance:

always floodedextremely dry

(Aquatic ----- to ----- Somewhat moist, no flooding)
Moisture Tolerance:
Aquatic ----- to ----- Somewhat moist, no flooding
Salt Water Flooding Tolerance:
Not salt tolerant of inundation by salty or brackish water.
Salt Spray/ Salty Soil Tolerance:
Low/no tolerance of salty wind or direct salt spray
Soil or other substrate:
Clay, Loam, Organic material (muck), Sand
Soil pH:
Acidic to neutral
Ecology
Wildlife:

Rodents and birds consume seed.

Insects:

Larval host for eastern tiger swallowtail (Papilio glaucus), mourning cloak (Nymphalis antiopa) and viceroy (Limenitis archippus).

Native Habitats:
Wet sites. Floodplains, swamps. Typically in areas with prolonged, deep inundation.
Distribution and Planting Zones
Natural Range in Florida
USDA Zones
Suitable to grow in:
10A 10B 8A 8B 9A 9B
USDA zones are based on minimum winter temperatures
Comments
| | | |
| --- | --- | --- |
| General Comments: | The Emerald Ash Borer (Agrilus planipennis) is a very destructive wood-boring beetle native to Asia. It was discovered in North America in July 2002, and has become established in Michigan, New York, Ohio and Ontario (Canada). Millions of ash trees have been killed in the northeastern US. Although the borer has not been detected in Florida (Dec. 2011), the presence of ash trees and the ongoing movement of wood, trees and cargo into the state make Florida an area where the beetle could potentially become established. Your help is needed to detect possible infestations so they can be quickly eradicated...if you see it, contact the Florida Division of Forestry. | |