© Ginny Stibolt
© Ginny Stibolt
© Marjorie Shropshire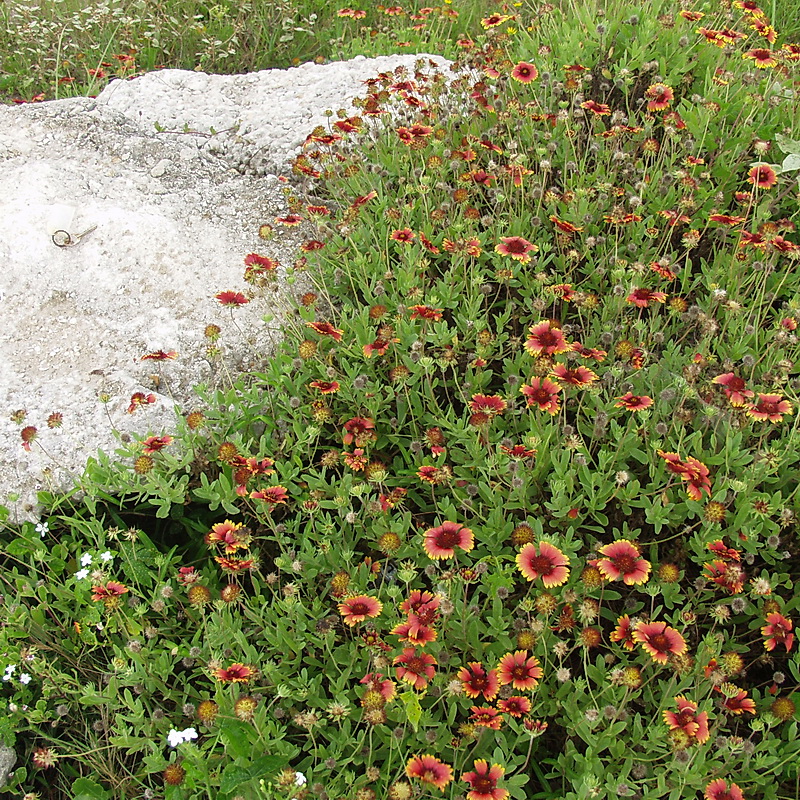 Gaillardia planted at an east coast beach. © Shirley Denton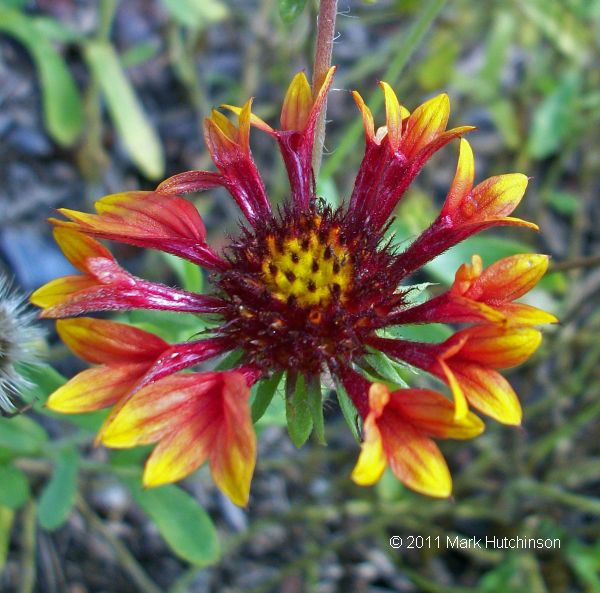 © Mark Hutchinson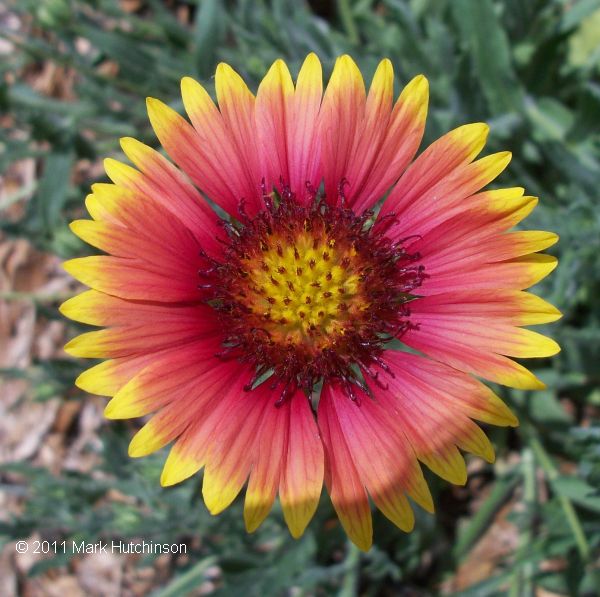 © Mark Hutchinson
© Mark Hutchinson
© Ginny Stibolt
Previous
Next
Photographs belong to the photographers who allow use for FNPS purposes only. Please contact the photographer for all other uses.
Find This Plant at a Native Nursery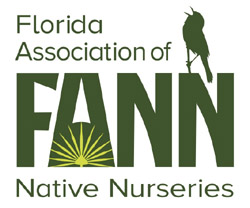 Learn More About Plant Status in FL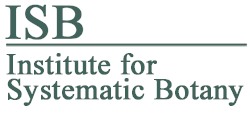 Can save as 500x500px image
Blanket-flower, Gaillardia, Indian Blanket
Asteraceae (Compositae)
Plant Specifics
Form:
Flower
Size:
.75 to 1.5 ft tall by .5 to 2.0 ft wide
Life Span:
Annual to short-lived perennial
Flower Color:
Yellow,orange,red
Phenology:
Winter dormant
Noted for:
Showy flowers
Landscaping
Recommended Uses:
Cultivated flower beds, roadside wildflower plantings, wildflower garden. Typically grown as an annual though some plants may persist for several years.
Considerations:

A series of studies in the last 10 years are suggesting that Gaillardia pulchella is likely not native to Florida. It is widely grown and naturalized in Florida especially near the coasts, but it is probably not native east of Texas (Weakley et al. 2020).

If you plant this plant, as many of have done, it is best to treat is as a non-invasive non-native. It is a North American native believed to have its native range in the south-central US.

Propagation:
Seeds from deadheading the plant after the flowers dry up. Seeds are available through the Florida Wildflowers Growers Cooperative.
Availability:
Big box stores, Native nurseries, FNPS plant sales, Quality nurseries, Seed
Light:
Full Sun
Moisture Tolerance:

always floodedextremely dry

(Somewhat moist, no flooding ----- to ----- Very long very dry periods)
Moisture Tolerance:
Somewhat moist, no flooding ----- to ----- Very long very dry periods
Salt Water Flooding Tolerance:
Not salt tolerant of inundation by salty or brackish water.
Salt Spray/ Salty Soil Tolerance:
High. Can tolerate significant and ongoing amounts of salty wind and salt spray without injury.
Soil or other substrate:
Clay, Loam, Sand
Soil pH:
7.0 to 8.5
Ecology
Wildlife:

Birds that eat the seeds include chickadees, titmice, and warblers.

Insects:

Attracts many pollinators including native bees, honeybees, butterflies, butterflies and wasps.

Native Habitats:
Dry sites, often near the coast.
Distribution and Planting Zones
Natural Range in Florida
USDA Zones
Suitable to grow in:
10A 10B 11 8A 8B 9A 9B
USDA zones are based on minimum winter temperatures
Comments
| | | |
| --- | --- | --- |
| Ethnobotany: | The Kiowa Indians believed the flowers brought luck. The Acoma and Laguna Indians rubbed the plant on mothers' breasts to wean infants, and believed an infusion of the plant improved a drummer's skills. | |
| General Comments: | It is difficult to know the native range of this plant in Florida as it has been widely planted on roadsides across much of the state at least since the 1700s. | |