Visitor Center, Ocala National Forest Area © Shirley Denton
© Shirley Denton
© Shirley Denton
© Mark Hutchinson
© Ginny Stibolt
Previous
Next
Photographs belong to the photographers who allow use for FNPS purposes only. Please contact the photographer for all other uses.
Find This Plant at a Native Nursery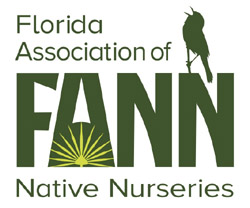 Learn More About Plant Status in FL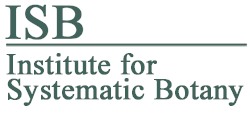 Can save as 500x500px image
Yellow Jesamine, Carolina Jasamine
Gelsemiaceae
Plant Specifics
Form:
Vine
Size:
To 25 ft long vines.
Life Span:
Long-lived perennial
Flower Color:
Yellow
Fruit Color:
Brown
Phenology:
Evergreen. Blooms late winter. Moderately-long lived (Nelson 2003).
Noted for:
Aroma, fragrance, Showy flowers, Interesting foliage
Landscaping
Recommended Uses:
Train on a fence or arbor, allow to climb trees. Can be used as a groundcover but does not bloom well with that use.
Propagation:
Seed and cuttings.
Availability:
Big box stores, Native nurseries, FNPS plant sales, Quality nurseries
Light:
Full Sun, Part Shade
Moisture Tolerance:

always floodedextremely dry

(Usually moist, occasional inundation ----- to ----- Somewhat long very dry periods)
Moisture Tolerance:
Usually moist, occasional inundation ----- to ----- Somewhat long very dry periods
Salt Water Flooding Tolerance:
Not salt tolerant of inundation by salty or brackish water.
Salt Spray/ Salty Soil Tolerance:
Low/no tolerance of salty wind or direct salt spray
Soil or other substrate:
Loam, Sand
Soil pH:
Acidic
Ecology
Wildlife:

Attracts hummingbirds.

Birds attracted to the fruits include warblers, grosbeaks, cardinals, mockinbirds, titmice, chickadees, and thrashers.

Insects:

Flowers attract bees and butterflies. Bees include Habropoda laboriosa, Bornbus griseocollis, B. impatiens and Xylocopa virgilzica Krornbeini (Deyrup et al. 2002).

Native Habitats:
Mesic to xeric hardwood forests and upland mixed forests, secondary woods, bluffs, floodplains, flatwoods, ruderal.
Distribution and Planting Zones
Natural Range in Florida
USDA Zones
Suitable to grow in:
8A 8B 9A 9B
USDA zones are based on minimum winter temperatures
Comments
| | | |
| --- | --- | --- |
| Ethnobotany: | Toxic if eaten. Used in homeopathic medicine. | |
| General Comments: | Climbs by twining. | |