Flowers © Shirley Denton
Fruit © Shirley Denton
Flower © Shirley Denton
Plant habit © Jon Pospisil
Ant using the flower © Shirley Denton
Natural sandhill habitat © Shirley Denton
Form and flowers © Mark Hutchinson
Previous
Next
Photographs belong to the photographers who allow use for FNPS purposes only. Please contact the photographer for all other uses.
Find This Plant at a Native Nursery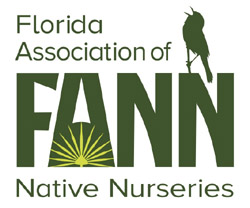 Learn More About Plant Status in FL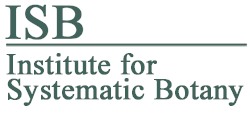 Can save as 500x500px image
Gopher-apple
Chrysobalanaceae
Also known as Licania michauxii
Plant Specifics
Form:
Shrub
Size:
0.5 to 1 (3 rarely) ft. Spreads by rhizomes to form large colonies.
Life Span:
Long-lived perennial
Flower Color:
White
Fruit Color:
Yellow
Phenology:
Evergreen in the southern part of its range; deciduous to the north. Typically blooms late spring-mid summer.
Noted for:
Showy flowers
Landscaping
Recommended Uses:
Groundcover in dry, sunny settings. Can also make a good soil stabilizer.
Propagation:
Divide or plant from seed. Said to be difficult to transplant from field-divided material, but nursery grown plants are much easier to establish.
Availability:
Native nurseries, Seed
Light:
Full Sun, Part Shade
Moisture Tolerance:

always floodedextremely dry

(Not wet but not extremely dry ----- to ----- Very long very dry periods)
Moisture Tolerance:
Not wet but not extremely dry ----- to ----- Very long very dry periods
Salt Water Flooding Tolerance:
Not salt tolerant of inundation by salty or brackish water.
Salt Spray/ Salty Soil Tolerance:
Moderate. Tolerant of salty wind and may get some salt spray. Exposure to salt spray would be uncommon (major storms).
Soil or other substrate:
Lime rock, Sand
Soil pH:
Slightly acidic
Ecology
Wildlife:

Fruits are eaten by small mammals and gopher tortoises.

Insects:

Butterflies including buckeyes, rattlebox moths, wasps, ants and bees use the flowers. Bees are the primary pollinators. Documented bees include Colletes sp. A, Agaposternon splendens, Augochlorella aurata, Augochloropsis metallica, A. sumptuosa, Dialictus nyinphalis, Sphecodes heraclei, Megachile brevispseudobrevis, Epeoluszonatus and Apis inellifera (Deyrup et al. 2002)

Native Habitats:
Scrub, scrubby flatwoods, sandhill, dry secondary woods. Pine rocklands.
Distribution and Planting Zones
Natural Range in Florida
USDA Zones
Suitable to grow in:
10A 10B 11 8A 8B 9A 9B
USDA zones are based on minimum winter temperatures
Comments
| | | |
| --- | --- | --- |
| Ethnobotany: | Fruits are edible but the animals usually get them first. | |
| General Comments: | High tolerance for salt spray (IFAS). | |