Photographs belong to the photographers who allow use for FNPS purposes only. Please contact the photographer for all other uses.
Find This Plant at a Native Nursery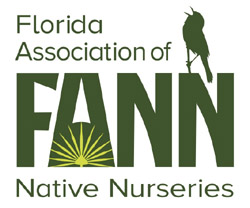 Learn More About Plant Status in FL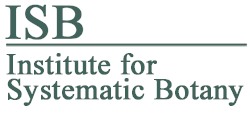 Can save as 500x500px image
Beach Verbena, Coastal Mock Vervain
Verbenaceae
Also known as Verbena maritima
Plant Specifics
Form:
Flower
Size:
1 ft tall by 1-1.5 ft wide
Life Span:
Long-lived perennial
Flower Color:
Purple
Fruit Color:
NA
Phenology:
Evergreen
Noted for:
Showy flowers
Landscaping
Recommended Uses:
Wildflower garden, groundcover. Would also work well as a mass planting. Can be grown in containers.
Considerations:
Be careful to plant only your local verbenas. Closely related verbenas hybridize, and you do not want to damage the genetics of the species found naturally near you.
Propagation:
Availability:
Native nurseries, FNPS plant sales
Light:
Full Sun
Moisture Tolerance:

always floodedextremely dry

(Not wet but not extremely dry ----- to ----- Very long very dry periods)
Moisture Tolerance:
Not wet but not extremely dry ----- to ----- Very long very dry periods
Salt Water Flooding Tolerance:
Not salt tolerant of inundation by salty or brackish water.
Salt Spray/ Salty Soil Tolerance:
High. Can tolerate significant and ongoing amounts of salty wind and salt spray without injury.
Soil or other substrate:
Clay, Loam, Sand
Soil pH:
Adaptable
Ecology
Wildlife:

Insects:

Nectar source for a variety of butterflies and moths, including Gulf fritillaries, hawkmoths and long-tailed skippers.

Pollinated by miner bees and long-tongued bees such as bumblebees and orchid bees.

Native Habitats:
Back dunes, dunal swales, coastal hammocks. Sandy open areas.
Distribution and Planting Zones
Natural Range in Florida
USDA Zones
Suitable to grow in:
10A 10B 11 9A 9B
USDA zones are based on minimum winter temperatures
Comments
General Comments:

Endemic. This plant is listed as endangered by the State of Florida.

Harvesting and transporting from the wild require landowner permission and may require a permit from the state. Please acquire through a reputable native plant nursery.