Photographs belong to the photographers who allow use for FNPS purposes only. Please contact the photographer for all other uses.
Find This Plant at a Native Nursery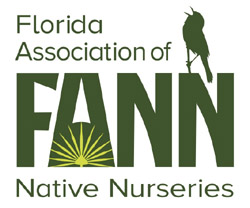 Learn More About Plant Status in FL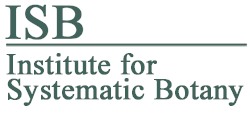 Can save as 500x500px image
Witch-hazel
Hamamelidaceae
Plant Specifics
Form:
Shrub
Size:
10-15 ft tall by 10-15 ft wide
Life Span:
Long-lived perennial
Flower Color:
Yellow
Fruit Color:
Brown
Phenology:
Deciduous, blooms in fall, fruits ripen in summer.
Noted for:
Showy flowers
Landscaping
Recommended Uses:
Specimen or background plant. It is unusual in that it blooms in the fall.
Propagation:
Availability:
Native nurseries, FNPS plant sales, Seed
Light:
Part Shade, Shade
Moisture Tolerance:

always floodedextremely dry

(Usually moist, occasional inundation ----- to ----- Not wet but not extremely dry)
Moisture Tolerance:
Usually moist, occasional inundation ----- to ----- Not wet but not extremely dry
Salt Water Flooding Tolerance:
Not salt tolerant of inundation by salty or brackish water.
Salt Spray/ Salty Soil Tolerance:
Low/no tolerance of salty wind or direct salt spray
Soil or other substrate:
Loam, Sand
Soil pH:
Slightly acidic to neutral
Ecology
Wildlife:

The fruit is eaten by bobwhite, white-tailed deer, rabbit and beaver

Insects:

Pollinated by moths that are active on cooler nights consistent with the season of flower for witch hazel.

Native Habitats:
Dry mesic deciduous forests, bluffs, hammocks, sinks, floodplains, creek swamps.
Distribution and Planting Zones
Natural Range in Florida
USDA Zones
Suitable to grow in:
8A 8B 9A 9B
USDA zones are based on minimum winter temperatures
Comments
| | | |
| --- | --- | --- |
| Ethnobotany: | The bark and leaves have been used to produce astringent extracts that have been used variously as topical medications. The forked twigs of witch hazel are preferred as divining rods. An extract of the plant is used in the astringent witch hazel. The bark and leaves were used by native Americans in the treatment of external inflammations. | |