Photographs belong to the photographers who allow use for FNPS purposes only. Please contact the photographer for all other uses.
Find This Plant at a Native Nursery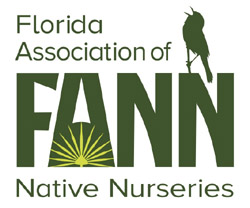 Learn More About Plant Status in FL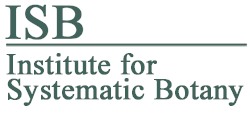 Can save as 500x500px image
Inkberry, Gallberry
Aquifoliaceae
Plant Specifics
Form:
Shrub
Size:
6-12 ft tall by 2-3 ft wide
Life Span:
Long-lived perennial
Flower Color:
White
Fruit Color:
Black
Phenology:
Evergreen. Blooms in spring. Black fruits ripen in fall persisting into winter.
Noted for:
-
Landscaping
Recommended Uses:
Good background plant. Can make a good screen. Becomes scraggly if overly shaded, but may be trimmed back for bushier growth. Clonal.
Propagation:
Naturally clonal, so easily started from new offshoots. Seeds of most holly species require 2-3 years of dormancy before they will germinate.
Availability:
Friends, Native nurseries
Light:
Full Sun, Part Shade
Moisture Tolerance:

always floodedextremely dry

(Usually moist, occasional inundation ----- to ----- Somewhat long very dry periods)
Moisture Tolerance:
Usually moist, occasional inundation ----- to ----- Somewhat long very dry periods
Salt Water Flooding Tolerance:
Not salt tolerant of inundation by salty or brackish water.
Salt Spray/ Salty Soil Tolerance:
Low/no tolerance of salty wind or direct salt spray
Soil or other substrate:
Sand
Soil pH:
Acidic
Ecology
Wildlife:

Fruits are eaten by birds though it is bitter and often eaten as a last resort.

Insects:

Bees pollinate flowers. Documented bees include Colletes banksi, C. brimleyi, C. inandibularis, C. nudus, Perdita floridensis, Agapostemon splendens, Augochlora pura, Augochloropsis anonyma, A. metallica, Dialictus coreopsis, D. miniatulus, D. nyinphalis, D. placidensis, D. tegularis, Sphecodes brachycephalus, S. heraclei, Anthidiellum notatum rufimaculatum, A. perplexum, Anthidium maculifrons, Coelioxys sayi, Dianthidium floridiense, Megachile albitarsis, M. brevis pseudobreuis, M. exilis parexilis, M. mendica, M. petulans, M. policaris, M. rugifrons, M. texana, M. xylocopoides, Epeolus erigeronis, E. glabratus, E. pusillus, E. zonatus, Apis mellifera (honeybee), Bombus impatiens, Xylocopa micans and X. virginica krombeini (Deyrup et al. 2002).

Native Habitats:
Low flatwoods, cutthroat seeps, dry prairie, coastal swales, bogs, sinks.
Distribution and Planting Zones
Natural Range in Florida
USDA Zones
Suitable to grow in:
10A 10B 8A 8B 9A 9B
USDA zones are based on minimum winter temperatures
Comments
| | | |
| --- | --- | --- |
| General Comments: | Rarely planted. | |