Garden setting. © Shirley Denton
© Shirley Denton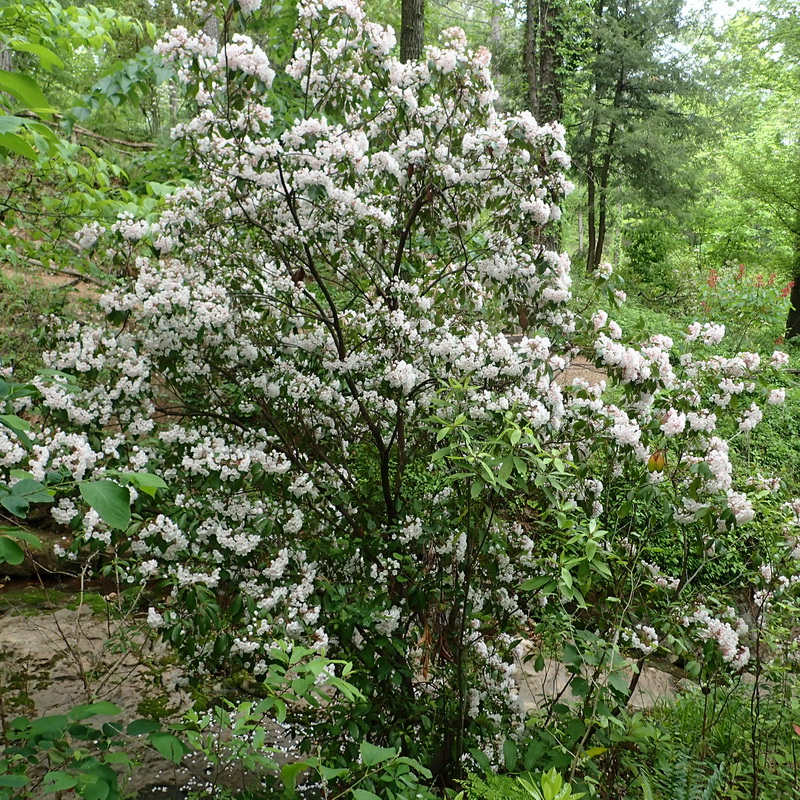 Woodland setting. © Shirley Denton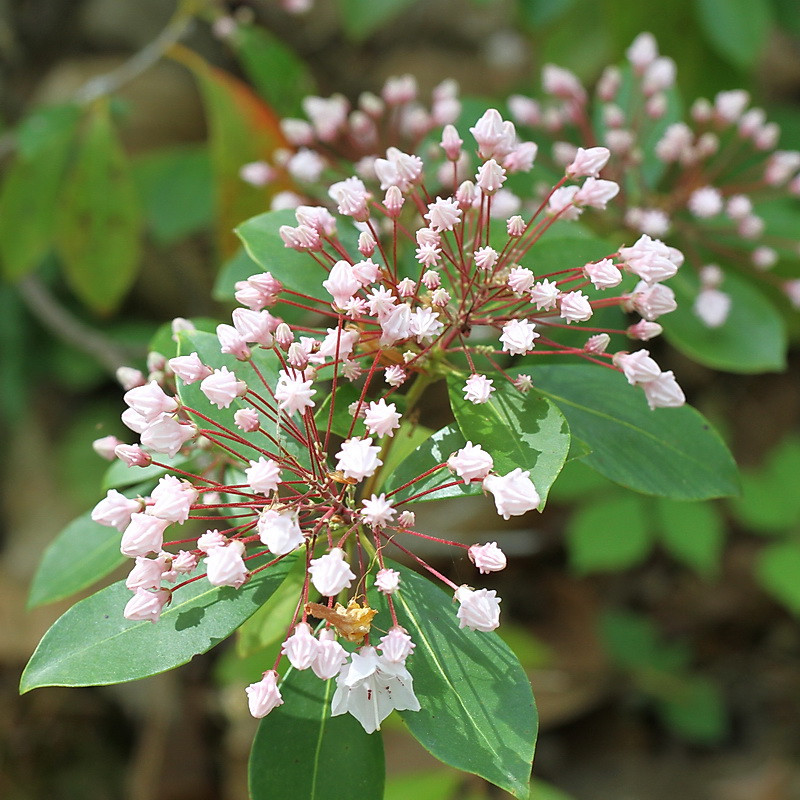 © Shirley Denton
Previous
Next
Mountain Laurel
Ericaceae
Plant Specifics
Form:
Shrub
Size:
7-10 (15) ft tall by 5-8 ft wide
Life Span:
Long-lived perennial
Flower Color:
White,pink
Fruit Color:
Brown
Phenology:
Evergreen
Noted for:
Showy flowers, Interesting foliage
Landscaping
Recommended Uses:
Specimen plant or natural background screen.
Propagation:
Availability:
Native nurseries, FNPS plant sales, Quality nurseries, Seed
Light:
Part Shade, Shade
Moisture Tolerance:

always floodedextremely dry

(Usually moist, occasional inundation ----- to ----- Not wet but not extremely dry)
Moisture Tolerance:
Usually moist, occasional inundation ----- to ----- Not wet but not extremely dry
Salt Water Flooding Tolerance:
Not salt tolerant of inundation by salty or brackish water.
Salt Spray/ Salty Soil Tolerance:
Low/no tolerance of salty wind or direct salt spray
Soil or other substrate:
Loam, Sand
Soil pH:
Acidic
Ecology
Wildlife:

Cover for birds and mammals. Deer browse the foliage.

Insects:

Pollinated by bees. Stamens will suddenly "snap" out of pockets in the petals and hit the insect with its load of pollen.

Native Habitats:
Moist sites. Acid soils. Upland hardwood forest, slope forest , banks of seep streams, bluffs.
Distribution and Planting Zones
Natural Range in Florida
USDA Zones
Suitable to grow in:
8A 8B 9A
USDA zones are based on minimum winter temperatures
Comments