Lantana depressa var. depressa
Photographs belong to the photographers who allow use for FNPS purposes only. Please contact the photographer for all other uses.
Find This Plant at a Native Nursery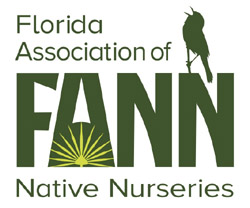 Learn More About Plant Status in FL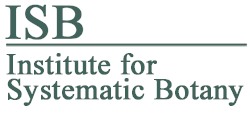 Can save as 500x500px image
Gold Lantana
Verbenaceae
Plant Specifics
Form:
Shrub
Size:
2 ft tall by 5 ft wide
Life Span:
Long-lived perennial
Flower Color:
Yellow
Fruit Color:
Purple
Phenology:
Evergreen
Noted for:
Showy flowers
Landscaping
Recommended Uses:
Small, low-growing border plant, specimen plant in a flower garden. Fairly slow growing. Flowers range from bright yellow to white with a yellow center -- never becoming multicolored with age.
Propagation:
Stem cuttings and seed. It is perhaps best to use cuttings to avoid the potential of establishing hybrids with L. strigocamara.
Availability:
Native nurseries, FNPS plant sales, Quality nurseries
Light:
Full Sun
Moisture Tolerance:

always floodedextremely dry

(Not wet but not extremely dry ----- to ----- Very long very dry periods)
Moisture Tolerance:
Not wet but not extremely dry ----- to ----- Very long very dry periods
Salt Water Flooding Tolerance:
Not salt tolerant of inundation by salty or brackish water.
Salt Spray/ Salty Soil Tolerance:
Moderate. Tolerant of salty wind and may get some salt spray. Exposure to salt spray would be uncommon (major storms).
Soil or other substrate:
Lime rock, Sand
Soil pH:
Prefers calcareous
Ecology
Wildlife:

Birds eat the fruits and spread the seeds.

Insects:

May be pollinated by butterflies during the day and by moths at night (Osorio 2012). Also visited by bees.

Native Habitats:
Pine rockland. On limestone. Vacant lots.
Distribution and Planting Zones
Natural Range in Florida
USDA Zones
Suitable to grow in:
10A 10B 11
USDA zones are based on minimum winter temperatures
Comments
| | | |
| --- | --- | --- |
| General Comments: | This is a rare South Florida native that has entered the nursery trade. A major concern is hybridization with Lantana strigocamara, a multicolored invasive exotic. Due to the potential hybridization, it is best to acquire L. depress var. depressa only, and it is best to acquire it from a native plant nursery, not a big box store. | |