Photographs belong to the photographers who allow use for FNPS purposes only. Please contact the photographer for all other uses.
Find This Plant at a Native Nursery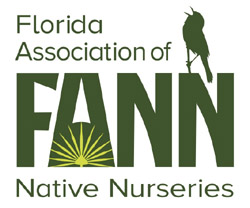 Learn More About Plant Status in FL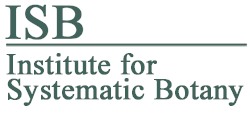 Can save as 500x500px image
Spicebush
Lauraceae
Plant Specifics
Form:
Shrub
Size:
to 10 ft
Life Span:
Long-lived perennial
Flower Color:
Yellow
Fruit Color:
Red
Phenology:
Deciduous
Noted for:
Aroma, fragrance, Showy fruits, Interesting foliage
Landscaping
Recommended Uses:
Naturalistic settings and informal wet hammock settings.
Considerations:
Like it's relative redbay(Persea borbonia), it's susceptible to attacks by the redbay ambrosia beetle, which spreads a deadly fungus called Laural Wilt. While we need to keep planting them for the butterflies, just be aware that you might lose it to this wilt. Maybe if we plant enough, that we'll find some that are resistant.
Propagation:
Availability:
Friends, Native nurseries, FNPS plant sales, Seed
Light:
Shade
Moisture Tolerance:

always floodedextremely dry

(Usually moist, occasional inundation ----- to ----- Somewhat moist, no flooding)
Moisture Tolerance:
Usually moist, occasional inundation ----- to ----- Somewhat moist, no flooding
Salt Water Flooding Tolerance:
Not salt tolerant of inundation by salty or brackish water.
Salt Spray/ Salty Soil Tolerance:
Low/no tolerance of salty wind or direct salt spray
Soil or other substrate:
Organic material (muck), Sand
Soil pH:
Acidic
Ecology
Wildlife:

Birds and mammals eat the fruits.

Insects:

Larval host for the spice bush swallowtail and other butterflies.
Attracts bees and flies.

Native Habitats:
Bluffs, floodplains, calcareous hammocks. Rare.
Distribution and Planting Zones
Natural Range in Florida
USDA Zones
Suitable to grow in:
8A 8B 9A
USDA zones are based on minimum winter temperatures
Comments
General Comments:

Spicy smell to crushed foliage.

Florida is at the southern end of the range for this species, and the range is likely disjoint with the species occurring in areas where appropriate drainage conditions (seepy) are common.