Photographs belong to the photographers who allow use for FNPS purposes only. Please contact the photographer for all other uses.
Find This Plant at a Native Nursery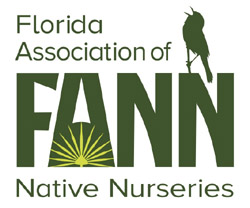 Learn More About Plant Status in FL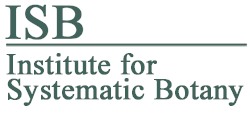 Can save as 500x500px image
Tulip-tree, Yellow-poplar
Magnoliaceae
Plant Specifics
Form:
Tree
Size:
70-100 ft tall by 50 ft wide
Life Span:
Long-lived perennial
Flower Color:
Yellow,green
Phenology:
Deciduous. Blooms mid- to late spring. Fruits ripen in late spring. Yellow fall color. Life span 200+ years.
Noted for:
Showy flowers, Interesting foliage
Landscaping
Recommended Uses:
Large shade tree.
Considerations:
Not particularly wind tolerant as a stand-alone specimen because of brittle wood and shallow root system.
Propagation:
Availability:
Native nurseries, Quality nurseries
Light:
Full Sun, Part Shade
Moisture Tolerance:

always floodedextremely dry

(Stays Wet ----- to ----- Not wet but not extremely dry)
Moisture Tolerance:
Stays Wet ----- to ----- Not wet but not extremely dry
Salt Water Flooding Tolerance:
Not salt tolerant of inundation by salty or brackish water.
Salt Spray/ Salty Soil Tolerance:
Low/no tolerance of salty wind or direct salt spray
Soil or other substrate:
Clay, Loam, Sand
Soil pH:
Acidic to neutral
Ecology
Wildlife:

Provides cover for birds and mammals.

Said to attract hummingbirds.

Insects:

Larval host for eastern tiger swallowtail (Papilio glaucus)

Attracts bees.

Native Habitats:
Mesic forests, 2nd bottom, upland hardwood forests.
Distribution and Planting Zones
Natural Range in Florida
USDA Zones
Suitable to grow in:
8A 8B 9A
USDA zones are based on minimum winter temperatures
Comments
General Comments:

While its common name is tulip poplar, it is not related to poplars--it is a member of the magnolia family. Source of the name probably comes from the nature of the light-colored wood.

Noted as a good honey plant.

Its range in Florida appears to be disjunct. However, there is no reason to believe that this plant would cause issues if planted outside of that range. It is said not to perform well to the south of its range.