Photographs belong to the photographers who allow use for FNPS purposes only. Please contact the photographer for all other uses.
Find This Plant at a Native Nursery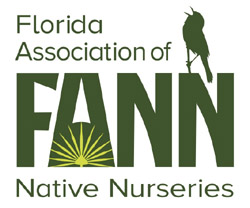 Learn More About Plant Status in FL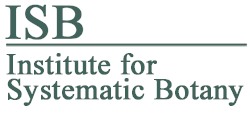 Can save as 500x500px image
Swamp Candleberry, Evergreen Bayberry
Myrtaceae
Also known as Myrica heterophylla, Myrica caroliniensis
Plant Specifics
Form:
Shrub
Size:
8-20 (12) ft tall by 4-15 ft wide
Life Span:
Long-lived perennial
Flower Color:
NA
Fruit Color:
Brown
Phenology:
Deciduous
Noted for:
Aroma, fragrance, Interesting foliage
Landscaping
Recommended Uses:
Screen or hedge plant. Deciduous to semi-evergreen.
Considerations:
Clonal: it usually sends up sprouts from its roots to form thickets. The wood is somewhat brittle, but it will grow back if cut to the ground.
Propagation:
Seed.
Availability:
Native nurseries, Seed
Light:
Full Sun, Part Shade
Moisture Tolerance:

always floodedextremely dry

(Usually moist, occasional inundation ----- to ----- Not wet but not extremely dry)
Moisture Tolerance:
Usually moist, occasional inundation ----- to ----- Not wet but not extremely dry
Salt Water Flooding Tolerance:
Not salt tolerant of inundation by salty or brackish water.
Salt Spray/ Salty Soil Tolerance:
Low/no tolerance of salty wind or direct salt spray
Soil or other substrate:
Humus (organic, upland), Organic material (muck), Sand
Soil pH:
Acidic
Ecology
Wildlife:

Fuits are eaten by birds, especially yellow-rumped warblers (which are very efficient at digesting the waxy fruits), in the fall and winter (NC State Extension Service)

Insects:

It is a host plant for the Red-banded Hairstreak butterfly (NC State Extension Service)

Native Habitats:
Wet sites. Bogs, swamps, flatwoods depressions, cutthroat seeps.
Distribution and Planting Zones
Natural Range in Florida
USDA Zones
Suitable to grow in:
8A 8B 9A 9B
USDA zones are based on minimum winter temperatures
Comments
Ethnobotany:
The waxy coating on fruit can be used to make candles, similar to its northern cousin, the bayberry (M.pensylvanica). Leaves can be used as a substitute for bay leaf for cooking soups and stews.
General Comments:

Foliage fragrant when crushed.

Bayberry is an actinorhizal plant: its roots feature nitrogen fixing nodules formed in symbiosis with the nitrogen fixing actinobacteria Frankia. Thus it is tolerant of nitrogen-poor, acidic soils such as wetlands and dunes.(Widipedia).

The range is disjunct within Florida.