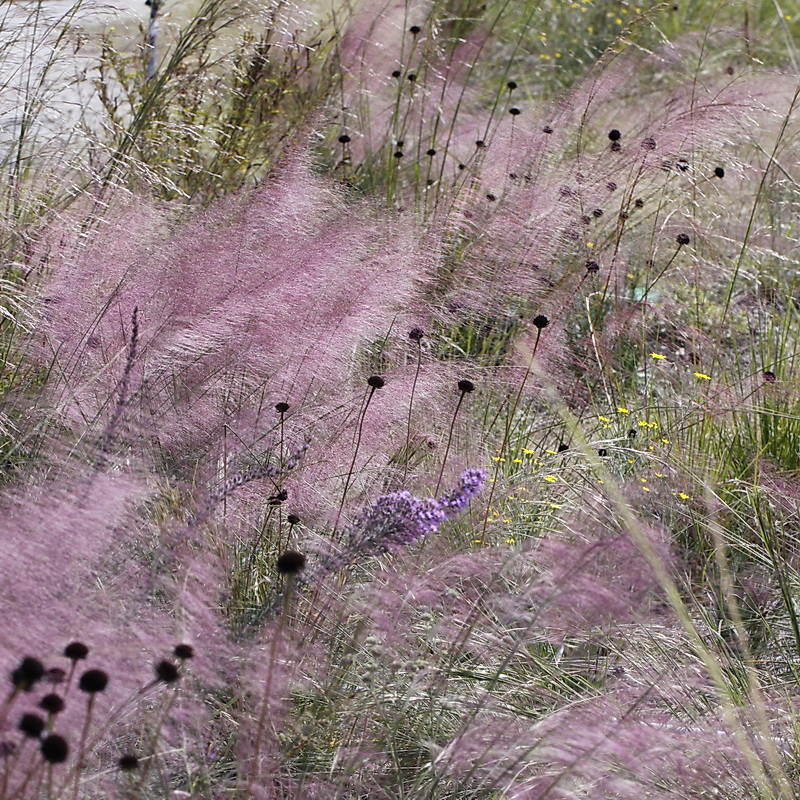 Planted by education building at Archbold Biological Station © Shirley Denton
2015 FNPS Landscape Award © Archbold Bioloical Station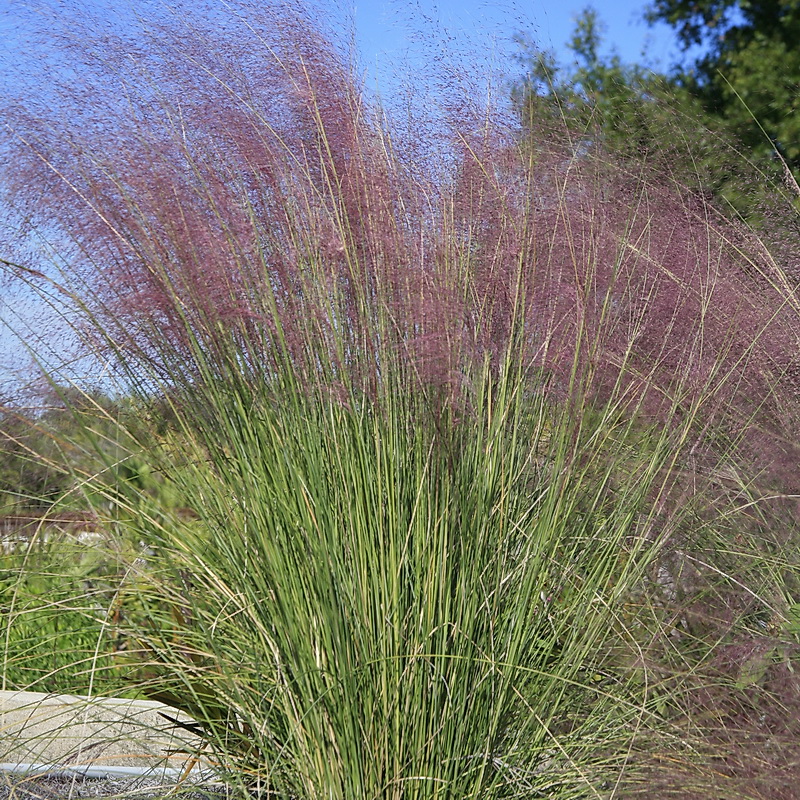 © Shirley Denton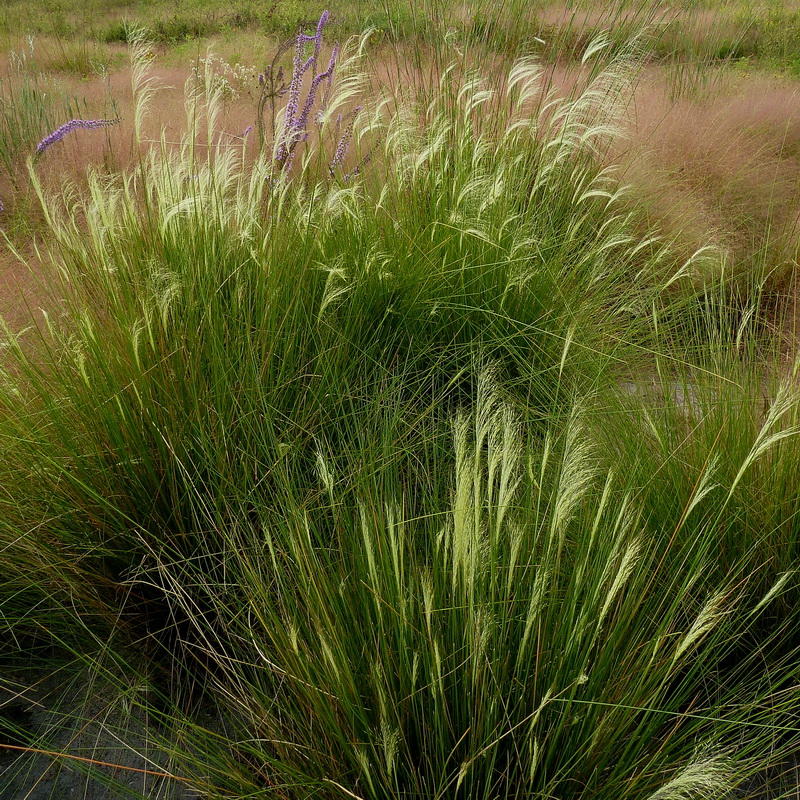 Planted at PEAR Park © Eleanor Dietrich
© Ginny Stibolt
Previous
Next
Photographs belong to the photographers who allow use for FNPS purposes only. Please contact the photographer for all other uses.
Hairgrass, Muhly Grass
Poaceae (Gramineae)
Plant Specifics
Form:
Grass
Size:
2 to 3 (4) ft tall by 1.0 to 3.5 ft wide
Life Span:
Long-lived perennial
Flower Color:
Pink/purple
Fruit Color:
Pink/purple
Phenology:
The bright pink flower heads are at their fullest in late fall and early winter when most other flowering plants are calling it quits.
Noted for:
Showy flowers, Showy fruits, Interesting foliage
Landscaping
Recommended Uses:
Hedge, specimen plant, mass planting
Propagation:
Once the pink flower/seed heads are at their peak, the tiny seeds can be collected using a comb. It readily self seeds, with seeds that fall into cracks and crevices in rocks or pavement tending to do well. Seeds are available through the Florida Wildflowers Growers Cooperative.
Availability:
FNPS plant sales, Quality nurseries, Seed
Light:
Full Sun
Moisture Tolerance:

always floodedextremely dry

(Usually moist, occasional inundation ----- to ----- Very long very dry periods)
Moisture Tolerance:
Usually moist, occasional inundation ----- to ----- Very long very dry periods
Salt Water Flooding Tolerance:
Tolerant of occasional/brief inundation such as can occur in storm surges.
Salt Spray/ Salty Soil Tolerance:
Moderate. Tolerant of salty wind and may get some salt spray. Exposure to salt spray would be uncommon (major storms).
Soil or other substrate:
Clay, Lime rock, Sand
Soil pH:
Adaptable
Ecology
Wildlife:

Muhly grass forms a canopy that small animals can use for shelter and refuge.
Small birds eat the seeds.

Insects:

Native Habitats:
Flatwoods, marshes, scrub.
Distribution and Planting Zones
Natural Range in Florida
USDA Zones
Suitable to grow in:
10A 10B 11 8A 8B 9A 9B
USDA zones are based on minimum winter temperatures
Comments
| | | |
| --- | --- | --- |
| Ethnobotany: | Also known as sweetgrass, which has been used for coiled basketry, particularly in the "low country" of South Carolina, Georgia, and northeast Florida, by people of the Gullah Culture. | |
| General Comments: | There are three subspecies included in this description. Together, they are found in all coastal counties of Florida and many inland ones. As a grass, it is likely undercollected and it has likely been excluded by many agricultural practices, so at least one of these subspecies is potentially native throughout Florida. Muhlenbergia capillaris var. capillaris is the subspecies that is most commonly available from nurseries. | |