Photographs belong to the photographers who allow use for FNPS purposes only. Please contact the photographer for all other uses.
Find This Plant at a Native Nursery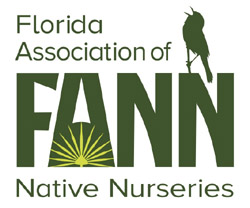 Learn More About Plant Status in FL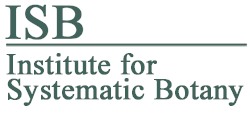 Can save as 500x500px image
Cutleaf Evening-primrose
Onagraceae
Also known as Raimannia laciniata
Plant Specifics
Form:
Shrub
Size:
4 to 18 inches ft tall by 2 to 5 ft. ft wide
Life Span:
Biennial
Flower Color:
Yellow
Fruit Color:
Green
Phenology:
Winter dormant
Noted for:
Showy flowers
Landscaping
Recommended Uses:
Can be grown as a groundcover but probably best welcomed into a multi-species planting where its flowers bring color to an planting of low greenery.
Considerations:
This species can be weedy.
Propagation:
By root division and seed. Following fertilization, the ovary of the flower will morph into a capsule. As the seeds mature, the capsule will dry-out and eventually split, releasing the seeds. Readily self-seeds, the seeds can remain viable for many years. Seeds available at Native American Seed (seedsource.com)
Availability:
Seed
Light:
Full Sun, Part Shade
Moisture Tolerance:

always floodedextremely dry

(Not wet but not extremely dry ----- to ----- Very long very dry periods)
Moisture Tolerance:
Not wet but not extremely dry ----- to ----- Very long very dry periods
Salt Water Flooding Tolerance:
Not salt tolerant of inundation by salty or brackish water.
Salt Spray/ Salty Soil Tolerance:
Some tolerance to salty wind but not direct salt spray.
Soil or other substrate:
Lime rock, Sand
Soil pH:
Neutral to calcareous
Ecology
Wildlife:

Bobwhite, mourning dove and gold finches feed on the seeds

Insects:

Attracts native bees, butterflies and moths. Especially interesting to native bees.

Native Habitats:
Cutleaf evening-primrose is found most often in sandy and limerock based soils, and favors disturbed areas.
Distribution and Planting Zones
Natural Range in Florida
USDA Zones
Suitable to grow in:
10A 10B 11 8A 8B 9A 9B
USDA zones are based on minimum winter temperatures
Comments
| | | |
| --- | --- | --- |
| Ethnobotany: | The seeds and leaves of this plant used for food and medicinal applications by the Cherokee. | |
| General Comments: | As the name infers, the flowers of this plant open at night. Once the sun starts coming up, the flowers will begin to wilt. By night fall the flowers are spent. | |