Photographs belong to the photographers who allow use for FNPS purposes only. Please contact the photographer for all other uses.
Find This Plant at a Native Nursery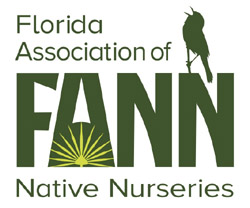 Learn More About Plant Status in FL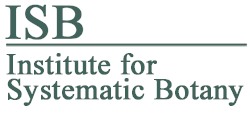 Can save as 500x500px image
Seashore Paspalum
Poaceae (Gramineae)
Plant Specifics
Form:
Grass
Size:
0.3-0.8 ft tall by spreads ft wide
Life Span:
Long-lived perennial
Flower Color:
NA
Fruit Color:
NA
Phenology:
Evergreen
Noted for:
Interesting foliage
Landscaping
Recommended Uses:
Used as a turf grass or in a wet meadow.
Considerations:
Said to be hard to cut and requires frequent cutting. If cut too low, it may recover slowly.
Propagation:
This sod former can be acquired as sod or sprigged from pieces of rhizomes.
Availability:
Specialty providers
Light:
Full Sun, Part Shade
Moisture Tolerance:

always floodedextremely dry

(Usually moist, occasional inundation ----- to ----- Not wet but not extremely dry)
Moisture Tolerance:
Usually moist, occasional inundation ----- to ----- Not wet but not extremely dry
Salt Water Flooding Tolerance:
Tolerant of frequent or regular inundation (usually areas with tidal inundation)
Salt Spray/ Salty Soil Tolerance:
High. Can tolerate significant and ongoing amounts of salty wind and salt spray without injury.
Soil or other substrate:
Sand
Soil pH:
Ecology
Wildlife:

Insects:

Native Habitats:
Beaches, borders of salt marshes, disturbed brackish sites.
Distribution and Planting Zones
Natural Range in Florida
USDA Zones
Suitable to grow in:

USDA zones are based on minimum winter temperatures
Comments
General Comments:

Similar in general appearance to St. Augustine grass. To look nice as a turf grass, seashore paspalum requires water and fertilizer and needs frequent mowing. High tolerance for heat and salt and will tolerate some shade. Tolerates some traffic and can recover quickly from moderate wear during spring and summer, but not suited to heavy uses such as ball fields. There is question on how appropriate it is to consider the cultivated varieties native.

The range in Florida is essentially the sandy coastal areas. A few other herbarium specimens appear to have been gathered from disturbed areas. Given that this species is being used as a turf grass, we can expect it to occasionally occur outside of its historic settings.