Pithecellobium unguis-cati
Photographs belong to the photographers who allow use for FNPS purposes only. Please contact the photographer for all other uses.
Find This Plant at a Native Nursery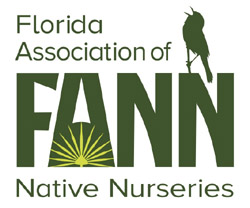 Learn More About Plant Status in FL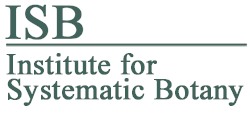 Can save as 500x500px image
Cat's-claw, Catclaw Blackbead
Fabaceae (Leguminosae)
Also known as Pithecellobium guadalupense
Plant Specifics
Form:
Shrub
Size:
10-15 (25) ft tall by 10-15 ft wide
Life Span:
Long-lived perennial
Flower Color:
White
Fruit Color:
Red,black
Noted for:
Showy flowers, Thorns
Landscaping
Recommended Uses:
Specimen shrub. Thorniness makes it a good property edge hedge.
Considerations:
Spiny
Propagation:
Seed.
Availability:
Native nurseries, Seed
Light:
Full Sun
Moisture Tolerance:

always floodedextremely dry

(Somewhat moist, no flooding ----- to ----- Very long very dry periods)
Moisture Tolerance:
Somewhat moist, no flooding ----- to ----- Very long very dry periods
Salt Water Flooding Tolerance:
Tolerant of occasional/brief inundation such as can occur in storm surges.
Salt Spray/ Salty Soil Tolerance:
Moderate. Tolerant of salty wind and may get some salt spray. Exposure to salt spray would be uncommon (major storms).
Soil or other substrate:
Lime rock, Sand
Soil pH:
Calcareous
Ecology
Wildlife:

Birds eat the fruits (and the red&black arils).

Insects:

Larval host for cassius blue (Leptotes cassius theonus), large orange sulphur (Phoebis agarithe), and Miami blue (Cyclargus thomasi bethunebakeri) butterflies.

Nectar plant for cassius blue, Florida duskywing (Ephyriades brunneus), Florida white (Appias drusilla), giant swallowtail (Papilio cresphontes), great southern white (Ascia monuste), hammock skipper (Polygonus leo), large orange sulphur, mangrove skipper (Phocides pigmalion), Miami blue, Palatka skipper (Euphyes pilatka), southern broken-dash (Wallengrenia otho), three-spotted skipper (Cymaenes tripunctus), twin-spot skipper (Oligorio maculata) and other butterflies.

Native Habitats:
Dry coastal hammocks and shell mounds.
Distribution and Planting Zones
Natural Range in Florida
USDA Zones
Suitable to grow in:
10A 10B 11
USDA zones are based on minimum winter temperatures