Photographs belong to the photographers who allow use for FNPS purposes only. Please contact the photographer for all other uses.
Find This Plant at a Native Nursery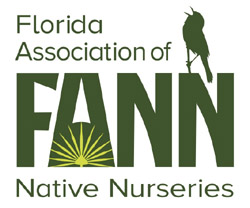 Learn More About Plant Status in FL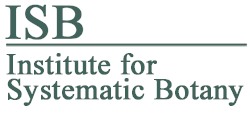 Can save as 500x500px image
Wild Plum
Rosaceae
Plant Specifics
Form:
Tree
Size:
to 30 ft
Life Span:
Long-lived perennial
Flower Color:
White
Fruit Color:
Purple
Phenology:
Winter deciduous. Blooms in spring.
Noted for:
Showy flowers
Landscaping
Recommended Uses:
Specimen tree.
Propagation:
Better specimens are grown from cuttings.
Availability:
Native nurseries, FNPS plant sales
Light:
Full Sun, Part Shade
Moisture Tolerance:

always floodedextremely dry

(Usually moist, occasional inundation ----- to ----- Short very dry periods)
Moisture Tolerance:
Usually moist, occasional inundation ----- to ----- Short very dry periods
Salt Water Flooding Tolerance:
Not salt tolerant of inundation by salty or brackish water.
Salt Spray/ Salty Soil Tolerance:
Low/no tolerance of salty wind or direct salt spray
Soil or other substrate:
Loam, Sand
Soil pH:
Circum-neutral to calcareous
Ecology
Wildlife:

Birds, squirrels, and other animals eat the fruit, and deer may browse the foliage, but the plant is not generally considered ideal food for either. It is used for hiding and nesting.

Insects:

Pollinated by bees.

Attracts butterflies.

Larval host for the Coral Hairstreak, Eastern Tiger Swallowtail, Red-Spotted Purple, Spring/Summer Azures, and Viceroy butterflies.

Native Habitats:
Woodlands.
Distribution and Planting Zones
Natural Range in Florida
USDA Zones
Suitable to grow in:
8A 8B 9A
USDA zones are based on minimum winter temperatures
Comments
Ethnobotany:
Fruit is edible but not particularly good. Sometimes used for jellies/preserves. Most other parts of the plant are poisonous.
General Comments:

The range of this species covers much of North America, especially the midwest and mid-to-north Atlantic states and extends into southern Canada. Florida is the southern limit, and locations documented by herbarium specimens are scattered. Warm winter termperatures likely interfere with reproduction, and at least one of the southern herbarium specimens appears to be at a location where it could have been deposited by a bird.

Once established, this plant should be an attractive bloomer.