Photographs belong to the photographers who allow use for FNPS purposes only. Please contact the photographer for all other uses.
Find This Plant at a Native Nursery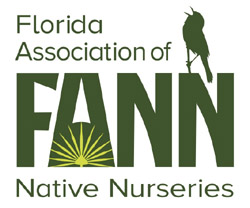 Learn More About Plant Status in FL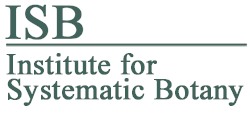 Can save as 500x500px image
Chickasaw Plum
Rosaceae
Plant Specifics
Form:
Tree
Size:
15-20 ft tall by 15-20 ft wide with new plants growing from rhizomes (underground stems) to form thickets of substantial width
Life Span:
Long-lived perennial
Flower Color:
White
Fruit Color:
Orange
Phenology:
Deciduous
Noted for:
Showy flowers, Showy fruits
Landscaping
Recommended Uses:
Plant as a screen where its suckers are welcome (woodland edges, casual but large garden settings)
Considerations:
Spreads by underground stems forming clumps small thickets. Individual trees are fairly short-lived but the thicket is long-lived. When short-shoots die off, they can be thorny.
Propagation:
Seed or harvest of suckers.
Availability:
Native nurseries, FNPS plant sales
Light:
Full Sun, Part Shade
Moisture Tolerance:

always floodedextremely dry

(Usually moist, occasional inundation ----- to ----- Somewhat long very dry periods)
Moisture Tolerance:
Usually moist, occasional inundation ----- to ----- Somewhat long very dry periods
Salt Water Flooding Tolerance:
Not salt tolerant of inundation by salty or brackish water.
Salt Spray/ Salty Soil Tolerance:
Low/no tolerance of salty wind or direct salt spray
Soil or other substrate:
Loam, Sand
Soil pH:
Circum-neutral
Ecology
Wildlife:

Birds, squirrels and other animals eat the fruit.

Insects:

Flowers attract bees. Documented bee visitors include Dialictus placideizsis, Hylaeus conflzeizs, Euylaezcs pectoralis and Epeolzcs zonatus (Deyrup et al. 2002).

Native Habitats:
Woodland edges, fencerows, open woods. Also cultivated.
Distribution and Planting Zones
Natural Range in Florida
USDA Zones
Suitable to grow in:
8A 8B 9A 9B
USDA zones are based on minimum winter temperatures
Comments
General Comments:

If a single plant of similar stature and flowers is desired, consider flatwoods plum, Prunus umbellatus.

Based on BONAP and ISB maps, the range of this species covers much of the southern and south central US with some outliers to the north and west. In Florida, it has been documented in many counties in the northern half of the state, and this author is aware of it being in others. It appears to be appropriate to consider this species native throughout this part of the state.