Connerton, Land O Lakes © Shirley Denton
Mocking bird in Q. hemisphaerica. © Shirley Denton
Previous
Next
Photographs belong to the photographers who allow use for FNPS purposes only. Please contact the photographer for all other uses.
Find This Plant at a Native Nursery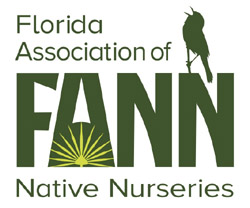 Learn More About Plant Status in FL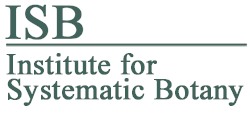 Can save as 500x500px image
Diamond Oak, Sand Laurel Oak, Upland Laurel Oak
Fagaceae
Plant Specifics
Form:
Tree
Size:
100 ft
Life Span:
Long-lived perennial
Flower Color:
NA
Fruit Color:
Brown
Phenology:
Deciduous. Blooms spring. Acorns ripe the second fall. Life span 70-100 yrs.
Noted for:
-
Landscaping
Recommended Uses:
Shade tree where fast growth is needed. Tardily deciduous.
Considerations:
Do not plant overly close to foundations. Also be aware that this is not one of the stronger or longer lived oaks--not wind-resistant as most other oaks. Lives approximately 50 years.
Propagation:
Seed
Availability:
Big box stores, Native nurseries, FNPS plant sales, Quality nurseries, Seed
Light:
Full Sun, Part Shade
Moisture Tolerance:

always floodedextremely dry

(Not wet but not extremely dry ----- to ----- Somewhat long very dry periods)
Moisture Tolerance:
Not wet but not extremely dry ----- to ----- Somewhat long very dry periods
Salt Water Flooding Tolerance:
Not salt tolerant of inundation by salty or brackish water.
Salt Spray/ Salty Soil Tolerance:
Low/no tolerance of salty wind or direct salt spray
Soil or other substrate:
Clay, Loam, Sand
Soil pH:
Adaptable (usually acidic)
Ecology
Wildlife:

Produces acorns that are used by rodents, including squirrels, and other mammals

Acorns used by woodpeckers, jays, and wild turkeys

Used for cover and nesting by a variety of bird species

Insects:

Larval host for Horace's Duskywing (Erynnis horatius) and White M Hairstreak (Parrhasius m-album).

Larval host for several moth species (some of the caterpillars are not appreciated)

Native Habitats:
Dry flatwoods with fire exclusion, disturbed uplands.
Distribution and Planting Zones
Natural Range in Florida
USDA Zones
Suitable to grow in:
10A 8A 8B 9A 9B
USDA zones are based on minimum winter temperatures
Comments
General Comments:

Depending on who you ask, there are two laurel oaks in Florida. Q. laurifolia (swamp laurel oak) and Q. hemisphaerica (Darlington oak, sand laurel oak). The taxonomists don't agree, and it appears that the two are distinctively different in north Florida but very much alike in southern and south Florida. Even if they are one species, this would be a ecotype that is more suited to drier settings.

They are separated here because on is a wetland and floodplain plant, the other grows in dry uplands. Some authors note that regardless of ID, they get planted without much regard for origin or drainage.