Photographs belong to the photographers who allow use for FNPS purposes only. Please contact the photographer for all other uses.
Find This Plant at a Native Nursery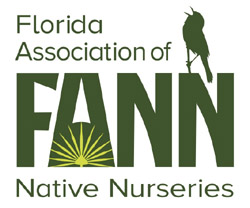 Learn More About Plant Status in FL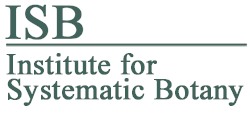 Can save as 500x500px image
White Indigo Berry
Rubiaceae
Plant Specifics
Form:
Shrub
Size:
3-10 ft tall by 3-6 ft wide
Life Span:
Long-lived perennial
Flower Color:
White
Fruit Color:
White
Phenology:
Evergreen. Flowers year round. Life span estimated to be <50 yrs (Nelson 2003).
Noted for:
Showy fruits, Interesting foliage, Thorns
Landscaping
Recommended Uses:
Specimen plant. Shrub border or foundation plant. Will tolerate shearing. Valued for its shiny foliage and dense branching.
Considerations:
Often produces spines at the bases of leaves.
Propagation:
Can be grown from de-pulped seed and cuttings. Scatter seeds over soil and barely cover. Place in light shade. Transplant into liners after first true leaves emerge. (IRC)
Availability:
Native nurseries
Light:
Full Sun, Part Shade
Moisture Tolerance:

always floodedextremely dry

(Usually moist, occasional inundation ----- to ----- Very long very dry periods)
Moisture Tolerance:
Usually moist, occasional inundation ----- to ----- Very long very dry periods
Salt Water Flooding Tolerance:
Not salt tolerant of inundation by salty or brackish water.
Salt Spray/ Salty Soil Tolerance:
Moderate. Tolerant of salty wind and may get some salt spray. Exposure to salt spray would be uncommon (major storms).
Soil or other substrate:
-
Soil pH:
Ecology
Wildlife:

Fruits attract birds.

Also used for cover.

Insects:

Nectar plant for Schaus' swallowtail (Heraclides aristodemus) and other butterflies.

Larval host plant for tantalus sphinx (Aellopus tantalus) moths.

Native Habitats:
Edges of coastal hammocks, pine rocklands, rocky flats.
Distribution and Planting Zones
Natural Range in Florida
USDA Zones
Suitable to grow in:
10A 10B 11
USDA zones are based on minimum winter temperatures
Comments
| | | |
| --- | --- | --- |
| General Comments: | Fruit is a white berry with indigo pulp. | |