Photographs belong to the photographers who allow use for FNPS purposes only. Please contact the photographer for all other uses.
Find This Plant at a Native Nursery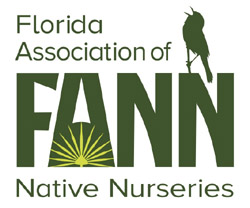 Learn More About Plant Status in FL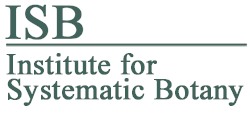 Can save as 500x500px image
Fragrant Sumac
Anacardiaceae
Plant Specifics
Form:
Shrub
Size:
3-6 (8) ft tall by 3-8 ft wide
Life Span:
Long-lived perennial
Flower Color:
White
Fruit Color:
Red
Phenology:
Deciduous
Noted for:
Fall color, Showy fruits, Interesting foliage
Landscaping
Recommended Uses:
Specimen shrub, border, windbreak. This is a spreading, somewhat sprawling shrub.
Propagation:
Seed. Often grown in the midwest from bareroot seedlings.
Availability:
Native nurseries, Quality nurseries, Seed
Light:
Full Sun, Part Shade
Moisture Tolerance:

always floodedextremely dry

(Not wet but not extremely dry ----- to ----- Very long very dry periods)
Moisture Tolerance:
Not wet but not extremely dry ----- to ----- Very long very dry periods
Salt Water Flooding Tolerance:
Not salt tolerant of inundation by salty or brackish water.
Salt Spray/ Salty Soil Tolerance:
Some tolerance to salty wind but not direct salt spray.
Soil or other substrate:
Loam, Sand
Soil pH:
Slightly acidic to neutral
Ecology
Wildlife:

Provides nesting, roosting and loafing cover for a variety of songbirds and game birds.
Its fruit may not be the first choice of many kinds of wildlife, which allows it to persist into mid-winter for emergency use when other sources of food are covered by snow. Its twigs and foliage provide good deer browse. (excerpted from Kansas Forest Service description)

Insects:

Primarily pollinated by bees.

Native Habitats:
Dry, somewhat open woods.
Distribution and Planting Zones
Natural Range in Florida
USDA Zones
Suitable to grow in:
8A 8B
USDA zones are based on minimum winter temperatures
Comments
| | | |
| --- | --- | --- |
| General Comments: | Range barely reaches north Florida. | |