© Eleanor Dietrich
© Shirley Denton
© Shirley Denton
© Ginny Stibolt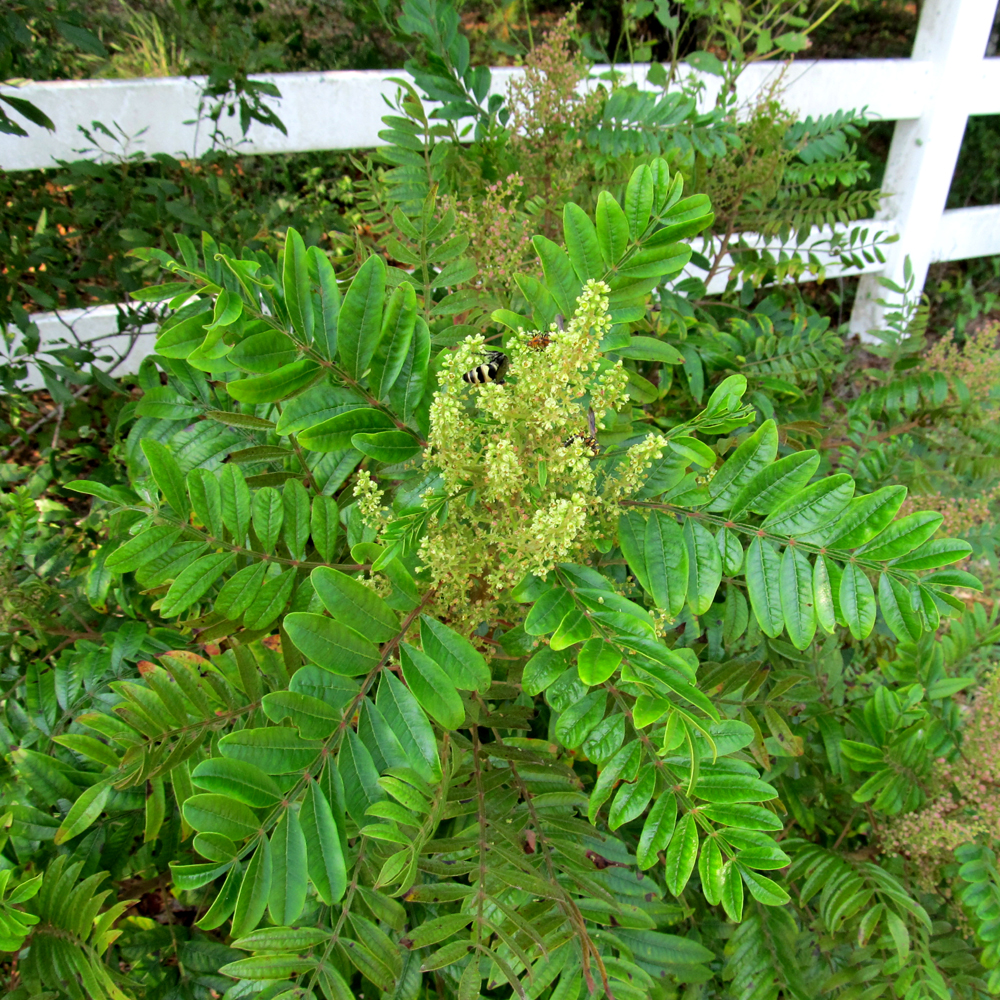 Residential setting. © Ginny Stibolt
© Eleanor Dietrich
© Eleanor Dietrich
Previous
Next
Photographs belong to the photographers who allow use for FNPS purposes only. Please contact the photographer for all other uses.
Find This Plant at a Native Nursery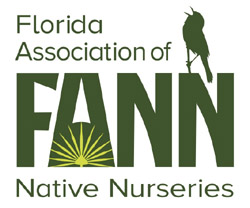 Learn More About Plant Status in FL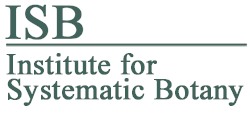 Can save as 500x500px image
Winged Sumac
Anacardiaceae
Plant Specifics
Form:
Shrub
Size:
4-15 (30) ft tall forming clones.
Life Span:
Long-lived perennial
Flower Color:
White
Fruit Color:
Orange,red
Phenology:
Deciduous. Blooms mid-summer. Fruits ripen by fall and persist into winter. Clonal. Life span of single stem likely <20 yrs, clone could be long-lived.
Noted for:
Fall color, Showy flowers, Showy fruits, Interesting foliage
Landscaping
Recommended Uses:
This is one of the few shrubs that produces brilliant red fall color in much of Florida.
Considerations:
Good background plant. Likely to form large clumps. Use in large settings or in areas being restored.
Propagation:
Availability:
FNPS plant sales
Light:
Full Sun
Moisture Tolerance:

always floodedextremely dry

(Somewhat moist, no flooding ----- to ----- Very long very dry periods)
Moisture Tolerance:
Somewhat moist, no flooding ----- to ----- Very long very dry periods
Salt Water Flooding Tolerance:
Not salt tolerant of inundation by salty or brackish water.
Salt Spray/ Salty Soil Tolerance:
Moderate. Tolerant of salty wind and may get some salt spray. Exposure to salt spray would be uncommon (major storms).
Soil or other substrate:
Lime rock, Sand
Soil pH:
Acidic to neutral
Ecology
Wildlife:

Fruits are eaten by songbirds, jays, and crows; white-tailed deer, opossums, wild turkey, and quail.

Bark is eaten by rabbits.

Insects:

Flowers attract pollinators including bees and butterflies. Bees documented include Colletes inandibularis, Augochlora pura, Augochlorella aurata, Augochloropsis sumptuosa and Dialictus placidensis (Deyrup et al. 2002).

Host plant for the red-banded hairstreak caterpillar and the Luna moth.

Native Habitats:
Flatwoods, dry prairie, sandhill, disturbed areas including dry muck.
Distribution and Planting Zones
Natural Range in Florida
USDA Zones
Suitable to grow in:
10A 10B 11 8A 8B 9A 9B
USDA zones are based on minimum winter temperatures
Comments
| | | |
| --- | --- | --- |
| General Comments: | Compound leaf has "wings" of tissue along the leaf-stem (rachis). | |