Whirlabout on Ruellia caroliniana © John Lampkin
© Mark Hutchinson
© Susan Trammel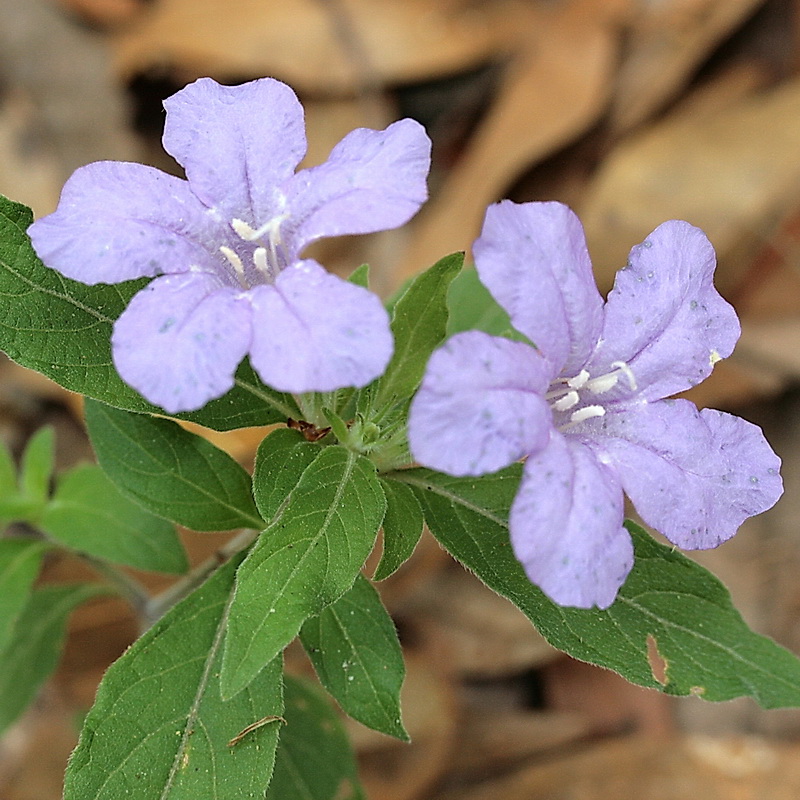 © Shirley Denton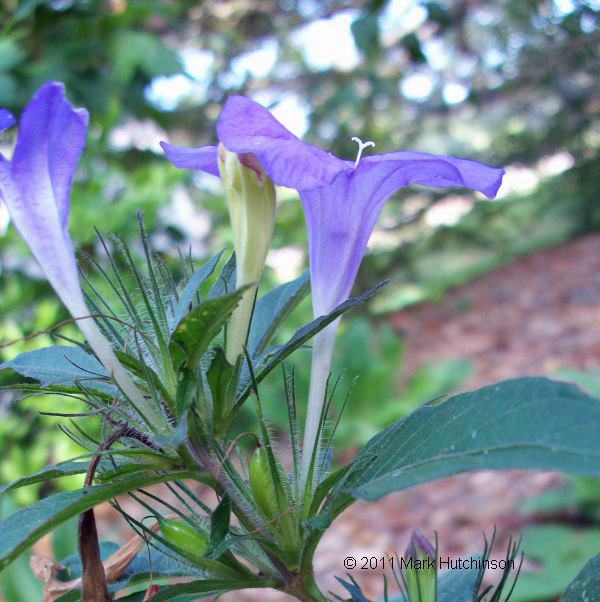 © Mark Hutchinson
Previous
Next
Photographs belong to the photographers who allow use for FNPS purposes only. Please contact the photographer for all other uses.
Find This Plant at a Native Nursery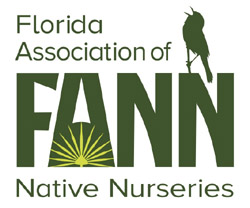 Learn More About Plant Status in FL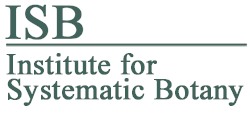 Can save as 500x500px image
Carolina Wildpetunia, Wild Petunia
Acanthaceae
Plant Specifics
Form:
Flower
Size:
1.0 to 2.5 ft tall by .75 to 2.0 ft wide
Life Span:
Long-lived perennial
Flower Color:
Blue,lavender
Fruit Color:
Green,brown
Phenology:
Winter dormant Blooms early spring to late-summer.
Noted for:
Showy flowers
Landscaping
Recommended Uses:
Groundcover along with other low-growing wildflowers.
Propagation:
Seed capsules are mature and ready to be collected about two months after the flower withers and the capsule turns brown. These pods will eventually open on their own and self-seed, so it is best to bag the seed pods when they first turn brown. Seeds must be cold stratified to insure germination. Carolina Wild Petunia can also be propagated by summer cuttings and propagation by division once the plant is a couple of years old.
Availability:
Native nurseries, FNPS plant sales, Seed
Light:
Full Sun, Part Shade, Shade
Moisture Tolerance:

always floodedextremely dry

(Usually moist, occasional inundation ----- to ----- Somewhat long very dry periods)
Moisture Tolerance:
Usually moist, occasional inundation ----- to ----- Somewhat long very dry periods
Salt Water Flooding Tolerance:
Not salt tolerant of inundation by salty or brackish water.
Salt Spray/ Salty Soil Tolerance:
Some tolerance to salty wind but not direct salt spray.
Soil or other substrate:
Sand
Soil pH:
7.9 to 8.5
Ecology
Wildlife:

Insects:

Larval host for Common Buckeye (Junonia coenia) and White Peacock (Anartia jatrophae) butterflies.

Attracts many pollinators.

Native Habitats:
Dry mesic hammocks, flatwoods, sandhill, disturbed areas.
Distribution and Planting Zones
Natural Range in Florida
USDA Zones
Suitable to grow in:
10A 10B 11 8A 8B 9A 9B
USDA zones are based on minimum winter temperatures
Comments
| | | |
| --- | --- | --- |
| General Comments: | Wild petunia's flower only last for a day, but they have a very long flowering period, starting in early spring and going strong through the fall. Please use this Florida native instead of its widely-sold relative, the invasive Mexican petunia. | |