Photographs belong to the photographers who allow use for FNPS purposes only. Please contact the photographer for all other uses.
Find This Plant at a Native Nursery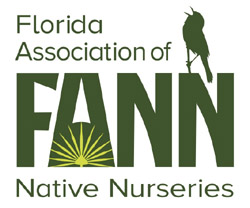 Learn More About Plant Status in FL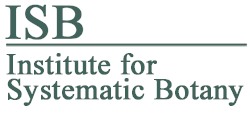 Can save as 500x500px image
Lyre-leaved Sage
Lamiaceae (Labiatae)
Plant Specifics
Form:
Flower
Size:
1 - 1.5 ft
Life Span:
Long-lived perennial
Flower Color:
Blue,lavender
Fruit Color:
Brown
Phenology:
Winter dormant or with only a basal rosette. Blooms spring.
Noted for:
Showy flowers, Interesting foliage
Landscaping
Recommended Uses:
Wildflower garden. Roadside plantings. Can be mixed in with grasses or other low groundcovers. If kept mowed, it will reward you in the spring by creating a sea of blue.
Considerations:
If planning to intermix in garden or grass, be aware that this species seeds readily. It definitely does not belong in a manicured lawn.
Propagation:
Seed (strew on top of bare soil). Division.
Availability:
Native nurseries, Seed
Light:
Full Sun, Part Shade
Moisture Tolerance:

always floodedextremely dry

(Usually moist, occasional inundation ----- to ----- Not wet but not extremely dry)
Moisture Tolerance:
Usually moist, occasional inundation ----- to ----- Not wet but not extremely dry
Salt Water Flooding Tolerance:
Not salt tolerant of inundation by salty or brackish water.
Salt Spray/ Salty Soil Tolerance:
Low/no tolerance of salty wind or direct salt spray
Soil or other substrate:
Clay, Loam, Sand
Soil pH:
Adaptable
Ecology
Wildlife:
Insects:

Attracts many pollinators including butterflies and bees.

Native Habitats:
Disturbed sites. Roadsides, dry-mesic to mesic areas.
Distribution and Planting Zones
Natural Range in Florida
USDA Zones
Suitable to grow in:
10A 10B 8A 8B 9A 9B
USDA zones are based on minimum winter temperatures
Comments
| | | |
| --- | --- | --- |
| Ethnobotany: | Young leaves are sometimes used in salads or can be steamed or boiled. Leaves can also be brewed as a tea. Somewhat minty. The plant had a number of medicinal uses none of which we would want to vouch for. FNPS has not validated these statements. What you eat or drink is your own responsibility. | |
| General Comments: | The basal leaves are usually tingled with purple and have deep lobes toward the base, which is reminiscent of the shape of a lyre. | |