Photographs belong to the photographers who allow use for FNPS purposes only. Please contact the photographer for all other uses.
Find This Plant at a Native Nursery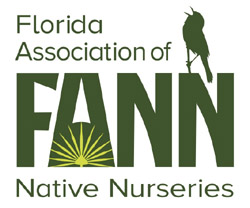 Learn More About Plant Status in FL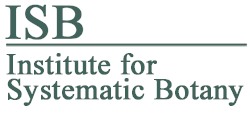 Can save as 500x500px image
Southern River Sage, Creeping Sage
Lamiaceae
Also known as Salvia riparia
Plant Specifics
Form:
Flower
Size:
0.5-0.8 ft tall by 3-5 ft wide
Life Span:
Short-lived perennial
Flower Color:
Blue
Fruit Color:
NA
Phenology:
Winter dormant
Noted for:
Aroma, fragrance, Interesting foliage
Landscaping
Recommended Uses:
Used as a ground cover, one of the relatively few Florida plants that both forms a low dense cover and survives shade.
Considerations:
Depending on site, this plant may spread more than preferred, but easy to pull up if it is not wanted
Propagation:
Easily propagated by dividing the root ball, but will also grow from seed
Availability:
Friends, Native nurseries, FNPS plant sales
Light:
Full Sun, Part Shade, Shade
Moisture Tolerance:

always floodedextremely dry

(Somewhat moist, no flooding ----- to ----- Somewhat long very dry periods)
Moisture Tolerance:
Somewhat moist, no flooding ----- to ----- Somewhat long very dry periods
Salt Water Flooding Tolerance:
Not salt tolerant of inundation by salty or brackish water.
Salt Spray/ Salty Soil Tolerance:
Low/no tolerance of salty wind or direct salt spray
Soil or other substrate:
Sand
Soil pH:
Slightly acidic to slightly calcareous
Ecology
Wildlife:

Insects:

Larval host for Fulvous Hairstreak.
Attracts pollinators

Native Habitats:
Distribution and Planting Zones
Natural Range in Florida
USDA Zones
Suitable to grow in:
10A 10B 11 9A 9B
USDA zones are based on minimum winter temperatures
Comments
General Comments:

Depending on cold, this may keep its leaves all year or die back during the winter. In colder areas, consider growing it as an annual. It adapts well to semi-shady to shady well-drained conditions.

Herbarium specimens from Marion and Alachua counties were in disturbed "garden" localities - not mapped here. Not planted, but highly unlikely to have appeared other than through human disturbance.