Sambucus nigra subsp. canadensis
Photographs belong to the photographers who allow use for FNPS purposes only. Please contact the photographer for all other uses.
Find This Plant at a Native Nursery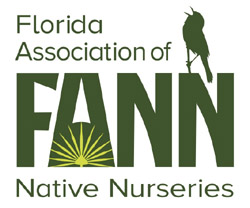 Learn More About Plant Status in FL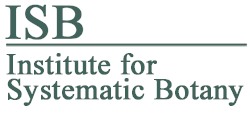 Can save as 500x500px image
Elderberry, American Elder
Adoxaceae
Plant Specifics
Form:
Shrub
Size:
10-15 ft, at least as wide as it is tall, sometimes wider.
Life Span:
Long-lived perennial
Flower Color:
White
Fruit Color:
Blue,purple,black
Phenology:
Deciduous in the north, evergreen in the south. Blooms spring-summer (into fall in the south).
Noted for:
Showy flowers, Showy fruits, Interesting foliage
Landscaping
Recommended Uses:
Casual settings, wetland edge or screen plant. Long bloom period.
Considerations:
Many would consider this plant weedy. It is weak; stems break easily. Use where these characteristics do not matter. Prune to help it keep reasonable is size and shape. Cut to the ground periodically to make more bushy and form a screen. Clonal: sends up shoots in the vicinity.
Propagation:
Seed. Separation and planting of suckers. Cuttings.
Availability:
Native nurseries, Seed
Light:
Full Sun, Part Shade
Moisture Tolerance:

always floodedextremely dry

(Stays Wet ----- to ----- Not wet but not extremely dry)
Moisture Tolerance:
Stays Wet ----- to ----- Not wet but not extremely dry
Salt Water Flooding Tolerance:
Not salt tolerant of inundation by salty or brackish water.
Salt Spray/ Salty Soil Tolerance:
Low/no tolerance of salty wind or direct salt spray
Soil or other substrate:
Clay, Loam, Sand
Soil pH:
Adaptable
Ecology
Wildlife:

Fruits popular with birds.

Insects:

Flowers attract many pollinators.

Native Habitats:
Disturbed wetland edges, wet roadsides, etc.
Distribution and Planting Zones
Natural Range in Florida
USDA Zones
Suitable to grow in:
10A 10B 8A 8B 9A 9B
USDA zones are based on minimum winter temperatures
Comments
Ethnobotany:

Fruits used for creation of wine, jam/jelly.

Flowers sometimes used in salads or cooked and can be used to make a light wine similar to champagne.

General Comments:
Used extensively in Indian cultures. Fruits are very high in Vitamin C.