Photographs belong to the photographers who allow use for FNPS purposes only. Please contact the photographer for all other uses.
Find This Plant at a Native Nursery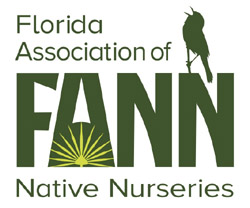 Learn More About Plant Status in FL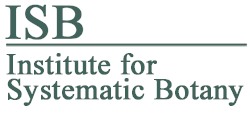 Can save as 500x500px image
Sassafras
Lauraceae
Plant Specifics
Form:
Tree
Size:
30-60 ft tall by 25-40 ft wide, forms clones.
Life Span:
Long-lived perennial
Flower Color:
Yellow,NA
Fruit Color:
Blue,black
Phenology:
Deciduous. Inconspicuous blooms in mid-spring. Leaves turn red to yellow in fall.
Noted for:
Aroma, fragrance, Fall color, Interesting foliage
Landscaping
Recommended Uses:
A relatively small tree that often forms thickets. Best used in informal settings.
Considerations:
Like other members of this family, sassafras trees are threatened by the spread of the redbay ambrosia beetle and the laural wilt fungus it carries. Mildly toxic, especially the bark.
Propagation:
Seed, cuttings (root or stem), division by digging the sprouts.
Availability:
Native nurseries, FNPS plant sales, Quality nurseries
Light:
Full Sun, Part Shade
Moisture Tolerance:

always floodedextremely dry

(Somewhat moist, no flooding ----- to ----- Very long very dry periods)
Moisture Tolerance:
Somewhat moist, no flooding ----- to ----- Very long very dry periods
Salt Water Flooding Tolerance:
Not salt tolerant of inundation by salty or brackish water.
Salt Spray/ Salty Soil Tolerance:
Low/no tolerance of salty wind or direct salt spray
Soil or other substrate:
Clay, Loam, Sand
Soil pH:
Highly acidic to neutral
Ecology
Wildlife:

Birds consume fruit.

Insects:

Larval food for spicebush butterfly(Papilio troilus), tiger swallow-tail(papilio glaucus), palamedes butterfly (Papilio palamedes).

Flowers attract pollinators.

Native Habitats:
Dry sites. Dry mesic forests.
Distribution and Planting Zones
Natural Range in Florida
USDA Zones
Suitable to grow in:
8A 8B 9A
USDA zones are based on minimum winter temperatures
Comments
Ethnobotany:
Bark was used for an orange dye. Tea can be made with young roots and leaves may be used in salads or cooked with other greens. There are reports of the tea having carcinogenic properties.
General Comments:

Red/orange fall color is excellent. Leaves have three separate shapes: ovoid, tri-lobed, or mitten-shaped (left or right). Mature trees tend to have fewer lobed leaves.

Subject to laurel wilt disease. Please be careful not to move firewood or dead wood around. Best not planted in areas where laurel wilt is present.