Photographs belong to the photographers who allow use for FNPS purposes only. Please contact the photographer for all other uses.
Find This Plant at a Native Nursery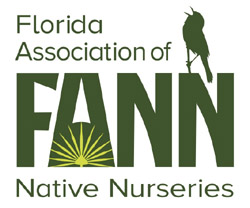 Learn More About Plant Status in FL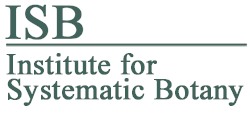 Can save as 500x500px image
Three-square, Threesquare Bulrush
Cyperaceae
Plant Specifics
Form:
Grass
Size:
3-5 ft
Life Span:
Long-lived perennial
Flower Color:
Brown
Fruit Color:
Brown
Phenology:
Evergreen
Noted for:
Showy fruits, Interesting foliage
Landscaping
Recommended Uses:
Restoration. Backdrop for a pond. Useful for water quality treatment.
Considerations:
Can be an aggressive spreader.
Propagation:
Division. Seed.
Availability:
Seed
Light:
Full Sun
Moisture Tolerance:

always floodedextremely dry

(Aquatic (always flooded) ----- to ----- Aquatic)
Moisture Tolerance:
Aquatic (always flooded) ----- to ----- Aquatic
Salt Water Flooding Tolerance:
Tolerant of frequent or regular inundation (usually areas with tidal inundation)
Salt Spray/ Salty Soil Tolerance:
High. Can tolerate significant and ongoing amounts of salty wind and salt spray without injury.
Soil or other substrate:
Pond, lake, or stream bottom, Organic material (muck), Sand
Soil pH:
Ecology
Wildlife:

Birds and other animals eat the seed. Snails and others use this emergent plant for habitat and for laying eggs.

Insects:

Native Habitats:
Marshes, saltmarshes.
Distribution and Planting Zones
Natural Range in Florida
USDA Zones
Suitable to grow in:
10A 10B 8A 8B 9A 9B
USDA zones are based on minimum winter temperatures
Comments
| | | |
| --- | --- | --- |
| Ethnobotany: | Parts of the plant, including roots and seeds, are said to be edible. Has been used in various forms of basket making and weaving. | |