Seymeria pectinata. © Shirley Denton
Blacksenna (S. cassioides). © John Lampkin
Common buckeye caterpillar on Seymeria cassioides. © John Lampkin
Previous
Next
Photographs belong to the photographers who allow use for FNPS purposes only. Please contact the photographer for all other uses.
Find This Plant at a Native Nursery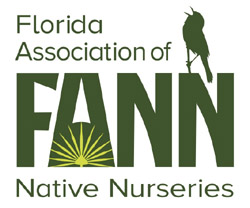 Learn More About Plant Status in FL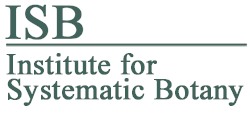 Can save as 500x500px image
Blacksenna
OROBANCHACEAE
Also known as Seymeria pectinata, Seymeria cassioides
Plant Specifics
Form:
Flower
Size:
3-4 ft
Life Span:
Long-lived perennial
Flower Color:
Yellow
Phenology:
Spring-fall (mostly fall) blooming. Winter dormant.
Noted for:
Showy flowers
Landscaping
Recommended Uses:
Retain in semi-natural gardens.
Considerations:
Both species are hemi-parasitic (semi-parasitic) and difficult to grow without appropriate host plants.
Propagation:
Seed. Please be sure to have landowner permission before collecting.
Availability:
-
Light:
Full Sun, Part Shade
Moisture Tolerance:

always floodedextremely dry

(Somewhat moist, no flooding ----- to ----- Very long very dry periods)
Moisture Tolerance:
Somewhat moist, no flooding ----- to ----- Very long very dry periods
Salt Water Flooding Tolerance:
Not salt tolerant of inundation by salty or brackish water.
Salt Spray/ Salty Soil Tolerance:
Low/no tolerance of salty wind or direct salt spray
Soil or other substrate:
-
Soil pH:
Ecology
Wildlife:

Insects:

Larval host for black buckeye.
Attracts insects.

Native Habitats:
Open upland woods and disturbed edges.
Distribution and Planting Zones
Natural Range in Florida
USDA Zones
Suitable to grow in:
10A 10B 8A 8B 9A 9B
USDA zones are based on minimum winter temperatures
Comments
General Comments:

They are included here because they are valuable to insects and because they are lovely and good to have in a native garden if you are lucky enough to have them naturally.

Data on culture has been assumed from where this grows in nature -- it is not typically grown and no reliable data appears to be available.

Can parasatize southern pines leading, in heavy infestations, to loss of vigor.