Photographs belong to the photographers who allow use for FNPS purposes only. Please contact the photographer for all other uses.
Find This Plant at a Native Nursery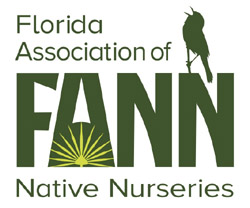 Learn More About Plant Status in FL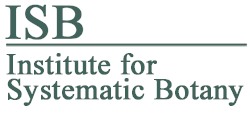 Can save as 500x500px image
Eastern Gamagrass, Fakahatchee Grass
Poaceae (Gramineae)
Plant Specifics
Form:
Grass
Size:
4 to 6 ft tall by 2 to 4 ft wide
Life Span:
Long-lived perennial
Flower Color:
Yellow,orange,red
Fruit Color:
Yellow,brown
Phenology:
Evergreen. Clump-forming. Blooms spring-fall.
Noted for:
Showy flowers, Showy fruits
Landscaping
Recommended Uses:
Hedge, individual large grass clump, background screen for a flower garden.
Considerations:
Can die back and become messy during cold winters.
Propagation:
Readily self-seeds, seeds are easily collected by bagging the seed heads once the delicate flowers have been pollinated and drop off.
Availability:
Native nurseries, FNPS plant sales, Quality nurseries, Seed
Light:
Full Sun, Part Shade
Moisture Tolerance:

always floodedextremely dry

(Usually moist, occasional inundation ----- to ----- Not wet but not extremely dry)
Moisture Tolerance:
Usually moist, occasional inundation ----- to ----- Not wet but not extremely dry
Salt Water Flooding Tolerance:
Tolerant of occasional/brief inundation such as can occur in storm surges.
Salt Spray/ Salty Soil Tolerance:
Some tolerance to salty wind but not direct salt spray.
Soil or other substrate:
Loam, Sand
Soil pH:
5.1 to 7.5
Ecology
Wildlife:

Even when trimmed occasionally, Gama Grass will provide cover for small mammals, birds, and reptiles. Deer eat the seeds.

Insects:

Larval host for three-spotted skipper (Cymaenes tripunctus), clouded skipper (Lerema accius) and Byssusskipper (Problema byssus) (Minno and Minno, 1999).

Native Habitats:
Wet bogs, roadsides, ditches, wet hammocks, river banks, low thickets, pine woods, open swamps, open habitats, flatwoods, sandhill, scrub. Also cultivated.
Distribution and Planting Zones
Natural Range in Florida
USDA Zones
Suitable to grow in:
10A 10B 8A 8B 9A 9B
USDA zones are based on minimum winter temperatures
Comments
| | | |
| --- | --- | --- |
| General Comments: | In a managed garden, gamagrass can be trimmed back at the end of winter. | |