Photographs belong to the photographers who allow use for FNPS purposes only. Please contact the photographer for all other uses.
Find This Plant at a Native Nursery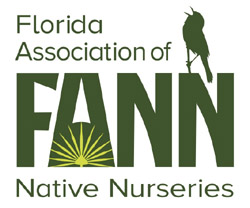 Learn More About Plant Status in FL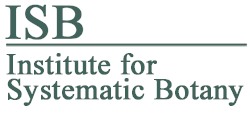 Can save as 500x500px image
Adam's Needle, Beargrass
Agavaceae
Also known as Yucca smalliana
Plant Specifics
Form:
Shrub
Size:
3-8 (12) ft tall by 3-4 ft wide
Life Span:
Long-lived perennial
Flower Color:
White
Fruit Color:
Green
Phenology:
Evergreen, blooms early summer. Life span less than 50 yrs. (Nelson 2003).
Noted for:
Showy flowers, Interesting foliage
Landscaping
Recommended Uses:
Specimen plant. Low hedge.
Considerations:
The leaves have hard, sharp points.
Propagation:
Seed or cuttings.
Availability:
Native nurseries, FNPS plant sales, Seed
Light:
Full Sun, Part Shade
Moisture Tolerance:

always floodedextremely dry

(Somewhat moist, no flooding ----- to ----- Very long very dry periods)
Moisture Tolerance:
Somewhat moist, no flooding ----- to ----- Very long very dry periods
Salt Water Flooding Tolerance:
Tolerant of occasional/brief inundation such as can occur in storm surges.
Salt Spray/ Salty Soil Tolerance:
Moderate. Tolerant of salty wind and may get some salt spray. Exposure to salt spray would be uncommon (major storms).
Soil or other substrate:
Sand
Soil pH:
Acidic to neutral
Ecology
Wildlife:

Provides wildlife cover

Insects:

Larval host plant for cofaqui giant skipper (Megathymus cofaqui) and yucca giant skipper (Megathymus yuccae) butterflies.

Pollinated by yucca moths.

Native Habitats:
Dry sites. Scrub, scrubby flatwoods.
Distribution and Planting Zones
Natural Range in Florida
USDA Zones
Suitable to grow in:
10A 10B 8A 8B 9A 9B
USDA zones are based on minimum winter temperatures
Comments
| | | |
| --- | --- | --- |
| Ethnobotany: | Yucca fruit can be cooked and eaten after the seeds are removed; the large petals are used in salads. Fibrous leaves were pulled apart and used for making rope or twine. | |
| General Comments: | Leaves have sharp spiny tips. | |